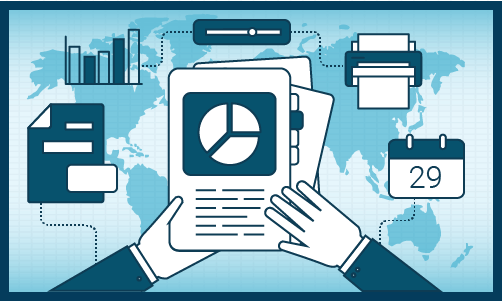 Latest updates on Beer Stabilizers market, a comprehensive study enumerating the latest price trends and pivotal drivers rendering a positive impact on the industry landscape. Further, the report is inclusive of the competitive terrain of this vertical in addition to the market share analysis and the contribution of the prominent contenders toward the overall industry.
Changing trends in drinking preference with respect to improved taste, quality, and light weightiness while drinking will provide lucrative opportunity for beer stabilizers growth. Henceforth, industry producers are focusing on implementing advanced techniques and better ingredients to enhance product quality. Controlling non-biological haze, improving clarity & transparency with respect to appearance are key features offered by beers including stabilizing ingredients.
Breweries are witnessing strong demand for these ingredients, especially for the production of premium and super premium crafted beers. Enhanced taste, improved quality, and low calories benefits are among the primary drivers fostering product landscape. In addition, the increasing number of small-scale or local breweries will drive the production from an alternate and inferior quality grain, which in turn augments growth in the beer stabilizers market.
Shifting trends towards the adoption of craft beer over the traditional alcoholic products, propelling beer stabilizers market share. Rising health consciousness among consumers resulting in adoption of non-alcoholic and alcohol-free beer market growth. The development of numerous drinking products varieties such as gluten free and flavored malt to meet the rapidly changing consumer?s requirement will boost product demand.
Request Sample Copy of this Report @ https://www.aeresearch.net/request-sample/286830
Silica gel products captured around 33% of the revenue share in 2017. It is the most traditional choice in the brewing process for the removal of haze protein fractions by the selective absorption method. Silica gel reduces haze protein and is primarily used as an absorbent to stabilize polyphenol compounds. Another key benefit from this product is its flexibility to add it at different stages of the production process.
North America is set to witness more than 4.5% CAGR up to 2024. This region will remain a vital market owing to the steady growth in alcoholic beverage consumption and production factors across the region. Increasing number of breweries in the U.S and Mexico to meet strong domestic consumption will drive product demand. According to the U.S. Commerce, in 2017, 83% of the beer consumed in the U.S were domestically produced, thereby creating lucrative opportunities for product penetration.
PVPP stabilizers are anticipated to observe more than 5% CAGR from 2018 to 2024. The product is used as the single stabilizer with the large surface area over which polyphenols are mostly absorbed. Its structure facilitates improved ability to quickly adsorb several polyphenols responsible for hazed development. Haze removal, polyphenols adsorption, and high effectiveness at low dosage rates along with extended maximum shelf life are key benefits offered by these products.
Europe beer stabilizers market registered over USD 1.4 million revenue generation in 2017. Brewers have increased the supply of craft malted beverage, flavored, low alcohol and gluten free drinks, meet the changing consumer demands and target new customer base. Moreover, surging health awareness majorly boosting demand for low-calorie drinks supporting product portfolio. Europe also serves as a key exporter of alcoholic beverage in the United States, China, Russia, Australia, India and Canada. The European Economic and Social Committee reported a growth of 30% since 2007 on beer exports, with the trend expected to continue over the next five years.
The global industry share is fragmented due to the large presence of domestic and regional manufacturing companies in the industry. The key companies including AB Vickers, Ashland, AEB, BASF, Gusmer, Lehmann & Voss & Co, EATON and PQ Corporation. Other notable players are Sinchem, W.R. Grace, ERBSLOH, and Qingdao Makall Group.
Major Highlights from Table of contents are listed below for quick lookup into Beer Stabilizers Market report
Chapter 1. Methodology and Scope
Definitions & forecast parameters
Methodology and forecast parameters
Chapter 2. Executive Summary
Business trends of Beer Stabilizers Market
Chapter 3. Beer Stabilizers Industry Insights
Beer Stabilizers Market Industry segmentation
Analysis of Manufacturers in the Beer Stabilizers industry
Distribution channel analysis
Beer Stabilizers Market Technology & innovation landscape
Beer Stabilizers Market Growth drivers
Industry pitfalls & challenges
Chapter 4. Company Profiles
Business Overview of Beer Stabilizers Market Companies
Strategic Outlook and Decisive Analysis of companies in Beer Stabilizers Market
Request Customization on This Report @ https://www.aeresearch.net/request-for-customization/286830