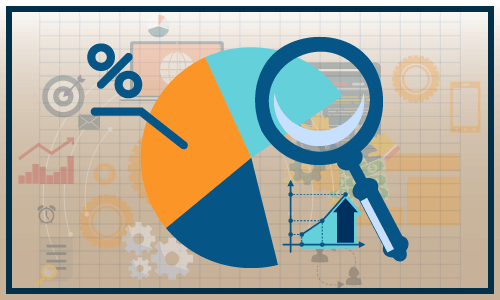 Latest updates on Black Seed Oil market, a comprehensive study enumerating the latest price trends and pivotal drivers rendering a positive impact on the industry landscape. Further, the report is inclusive of the competitive terrain of this vertical in addition to the market share analysis and the contribution of the prominent contenders toward the overall industry.
Increasing usage of natural ingredients including black seed oil along with mounting alertness for benefits of these products are major factors for market growth. These products can be consumed in the form of oil or capsules and can also be applied topically in order to attain skin benefits. Black seed oil is also incorporated in shampoos, home skin care products, fragrances and massage oils, thereby propelling industry growth. Growing product usage for baking, cooking and formulating beverages may further drive product demand in forecast timeframe.
Growing market for natural health treatments including weight loss, diabetes and skin conditions may intensify nigella sativa oil market size by 2025. These products offer remedy for headache, high blood pressure, rheumatoid arthritis and boost immune system, which may foster demand for black seed oil by 2025.
Black Seed Oil Market may exceed USD 15 million by 2025; according to a new research report.
Request Sample Copy of this Report @ https://www.aeresearch.net/request-sample/288209
UK black seed oil market size may surpass 35 tons in up to 2025. Growing product usage in cosmetics owing presence of antioxidants which provides skin benefits including hydrating skin, softening and moisturization. Mounting cosmetics industry in the region along with extensive usage of natural ingredients in product formulations is likely to propel industry growth.
Saudi Arabia black seed oil market size from flavoring & dressing applications may witness gains of 6% at the end of 2025 owing to its extensive usage in local dishes and breads. Nigella sativa oil has strong taste and odor due to which it is used as spices in regional curries. It tastes like a combination of oregano, onions and black pepper due to which these products are also used in salads, pulses and as a seasoning in pod fruits, thereby stimulating product demand.
China black seed oil market size from nutraceutical application is projected to witness gains of over 7% by 2025. Kalonji oil contains linoleic, oleic and numerous vitamins due to which it is used as nutraceutical. Increasing awareness regarding health benefits of functional foods and dietary supplements among consumers along with adoption of healthy diet routine may drive black seed oil demand in forecast timeframe.
Italy black seed oil industry share may surpass 0.5 million by 2025 owing to its usage in food & beverage sector for flavoring & cookery. Advantageous regulations by FDA regarding usage of cumin oil in food & beverage industry is anticipated to positively impact regional product demand.
Nigella sativa oil are also used in cosmetics products owing to their antioxidant & antimicrobial properties. Growing product usage for reducing formulations through synthetic chemicals along with escalating consumer awareness regarding benefits of natural cosmetics products may boost black seed oil market growth.
Major Highlights from Table of contents are listed below for quick lookup into Black Seed Oil Market report
Chapter 1. Methodology and Scope
Definitions & forecast parameters
Methodology and forecast parameters
Chapter 2. Executive Summary
Business trends of Black Seed Oil Market
Chapter 3. Black Seed Oil Industry Insights
Black Seed Oil Market Industry segmentation
Analysis of Manufacturers in the Black Seed Oil industry
Distribution channel analysis
Black Seed Oil Market Technology & innovation landscape
Black Seed Oil Market Growth drivers
Industry pitfalls & challenges
Chapter 4. Company Profiles
Business Overview of Black Seed Oil Market Companies
Strategic Outlook and Decisive Analysis of companies in Black Seed Oil Market
Request Customization on This Report @ https://www.aeresearch.net/request-for-customization/288209