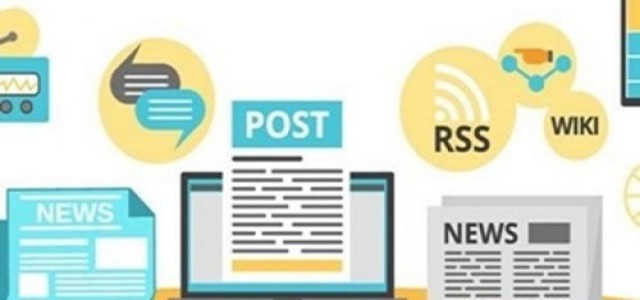 With viable environmental stability and mechanical upsides, conductive polymers market players are gearing to infuse funds in the sector. Considered as the 4th generation of polymeric materials, one of the major selling points of conductive polymers is the prevalence of conjugated double bonds along its backbone.
Stakeholders have furthered their R&D activities and perceive the polymers as an alternative to metallic interfaces. Not only are conductive polymers environmentally friendly, but also have high conductivity, high capacitance and high porosity, making them a natural fit for supercapacitor electrode materials. According to an estimate, global conductive polymers market size will surpass US$5.15 billion by 2026.
Conductive polymers are setting the trend as a lightweight and cost-effective material having tremendous electrochemical and high conductivity properties, making them highly sought-after for use in energy storage applications. To put this into perspective, conductive polymers are being incorporated into energy storage active materials, instrumental for building advanced energy storage systems—rechargeable batteries and supercapacitors.
KEMET announced the rollout of three aluminum polymer capacitors in November 2020, with the company noting that these capacitors provide a combination of liquid electrolytic material and highly conductive polymer technology in a hybrid design. Purportedly, these capacitors can resist heavy vibrations, keeping up with the rigorous design needs for industrial and automotive powertrain applications.
In light of their intrinsic conductivity, conductive polymers tend to have exceptional potential energy and power densities to deliver high specific capacitance. With the rollout of the fifth generation wireless technology gaining impetus from conductive polymers, leading companies are leaving no stone unturned to gain a competitive edge in the landscape.
Dow rolled out a new high-performance thermal gel for 5G technology on July 13, 2020, fostering environmental sustainability by dissipating high amounts of heat away from sensitive electronic components. Dow opines that their thermal gel will easily fill gaps owing to tremendous wetting ability and can take the place of fabricated elastomeric thermal pads.
Meanwhile, Toray Industries has introduced a polyphenylene sulfide (PPS) film which maintains the polymer's flame retardancy, dielectric characteristics and chemical robustness. The company has apparently developed a proprietary technology which controls the structure of PPS film and maintains its attributes. The company expects to have mass production during the fiscal year 2020.
Under the aegis of Miguel Modestino, professor of chemical and biomolecular engineering and Lawerence Berkeley National Laboratory, researchers at the NYU Tandon School have developed a novel ion-conducting polymer which is said to reduce the cost of fuel cells and increase the power.
DuPont divested its SiC wafer production unit to SK Siltron in March 2020 as the $450 million acquisition will help the South Korean company meet demand from stakeholders, including governments and consumers for environmental solutions and sustainable energy. The company asserts it will help them bolster its R&D and production capabilities.
At a time when demand for power semiconductor has surged by leaps and bounds, telecom companies are bolstering ultra-fast 5G networks and automakers are foraying into electric vehicle industry. Silicon carbide wafer (SiC wafer) may provide power semiconductors for EVs and 5G networks given that it has heat resistance, high hardness and the innate ability to resist high voltages.
Polymers-based sensors and actuators have apparently become the next big thing and have gained popularity as "intelligent polymers." It appears that these state-of-the-art materials will play an invaluable role in smart material and devices portfolio and help boost conductive polymers market revenue.