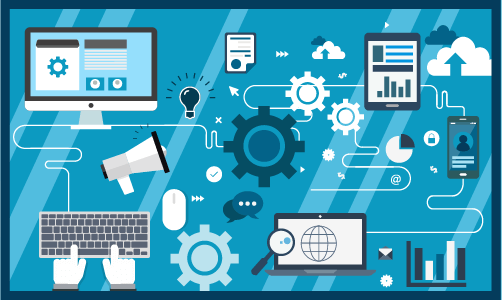 Cosmetic Contact Lens Market report provides key statistics on the market status of the Cosmetic Contact Lens Industry and is a valuable source of guidance and direction for companies and individuals interested in the Cosmetic Contact Lens Market. Cosmetic Contact Lens Market Report covers the companies' data, including Growth potential analysis, Executive Summary, Data sources, Industry segmentation, Porter's analysis, Business trends, Growth drivers, Price trend analysis, Industry pitfall and challenges, Industry impact forces, Competitive landscape
Shifting consumer fashion trends towards adoption of colored contact lenses will promulgate the industry growth. Upsurge in the popularity of products equipped with desirable customization & various attractive shades, textures, and colors for enhancement of eye appearance will propel the industry landscape. Substantial increase in the prevalence of online media, entertainment, and social media platforms will significantly drive the cosmetic contact lens market share from 2018 to 2024.
Circle cosmetic contact lens market was valued at over USD 600 million in 2017. The product is used as a decorative lens that enlarges the eye size of the consumer. Increasing product demand in Japan, South Korea, and China owing to the high prevalence of manga & anime trends among youth will augment cosmetic contact lens market growth.
Request Sample Copy of this Report @ https://www.aeresearch.net/request-sample/16019
Inclining consumer preferences towards eye color enhancement for improving overall appearance particularly in the fashion industry will be an impetus for the cosmetic contact lens market growth. Decorative contact lenses provide significant fashion style due to the addition of distinctive visual features. High usage of colored cosmetic lenses among the potential consumers including models, movie stars, and sports athletes will boost the product portfolio.
Rapid technological advancements and increasing R&D investments by the potential manufacturers will drive the cosmetic contact lens market. Key features such as tiny colored lines and dots in various contact lenses will enhance the business growth. Wide color range availaibility such as hazel, blue, green, brown, violet, amethyst, and grey will further surge the industry growth.
Rigid gas permeable cosmetic contact lens market will observe CAGR over 6% from 2018 to 2024. These lenses are primarily produced from the plastic material that are combined with other suitable materials. High oxygen permeability through these lenses during outdoor activities are among the key benefits enhancing the business growth.
Europe cosmetic contact lens market accounted for over USD 160 million in 2017. This can be credited to the prevalence of apparel & fashion sector in Germany, France and UK. Major fashion hub for movie actors, singers, and models coupled with a significant music videos influence will stimulate cosmetic contact lens market growth. Shifting consumer trends towards fashion consciousness among young owing to the maintaining of social status will fuel the overall business expansion across the region.
Asia Pacific cosmetic contact lens market is anticipated to witness growth at over 6% from 2018 to 2024. High product adoption rate in Japan, South Korea, and China owing to the high student population will propel the industry landscape. Increasing spherical cosmetic contact lens demand will be an impetus for the business expansion. Surging product penetration in the entertainment industry will drive the regional growth.
Key players in cosmetic contact lens market includes Novartis, Johnson and Johnson, Ciba Vision, Cooper Vision, Bausch & Lomb (Valeant Pharmaceuticals). Other prominent companies include InnoVision, Grand Vision, Qualimed, Metro Optics, and Lagado Corporation. Mergers and acquisitions along with significant joint ventures & strategic alliances are among the key strategies that will proliferate the product portfolio.
Major Highlights from Table of contents are listed below for quick lookup into Cosmetic Contact Lens Market report
Chapter 1. Methodology and Scope
Definitions & forecast parameters
Methodology and forecast parameters
Chapter 2. Executive Summary
Business trends of Cosmetic Contact Lens Market
Chapter 3. Cosmetic Contact Lens Industry Insights
Cosmetic Contact Lens Market Industry segmentation
Analysis of Manufacturers in the Cosmetic Contact Lens industry
Distribution channel analysis
Cosmetic Contact Lens Market Technology & innovation landscape
Cosmetic Contact Lens Market Growth drivers
Industry pitfalls & challenges
Chapter 4. Company Profiles
Business Overview of Cosmetic Contact Lens Market Companies
Strategic Outlook and Decisive Analysis of companies in Cosmetic Contact Lens Market
Request Customization on This Report @ https://www.aeresearch.net/request-for-customization/16019