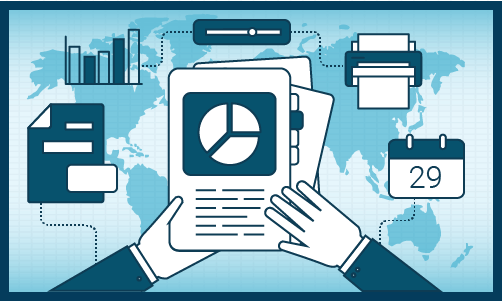 New research report on Food & Beverage Sterilizing Agent market, which is a detailed analysis of this business space inclusive of the trends, competitive landscape, and the market size. Encompassing one or more parameters among product analysis, application potential, and the regional growth landscape, Food & Beverage Sterilizing Agent market also includes an in-depth study of the industry's competitive scenario.
Driven by increasing consumer demands and industry innovation, global food & beverage sterilizing agent market is set to achieve significant growth, accounting for over USD 500 million in 2025. Demographic shifts including migration, urbanization and rising middle class population are some of the factors reshaping consumer lifestyles which in turn is triggering demand for food preservation across the globe. Sterilizing agents stabilizes critical challenges in food and promote, raw material quality, food processing efficiency.
North America has registered itself as the strongest market for sterilizing agent followed by Europe pacific and Asia Pacific. Asia pacific has been witnessing a sizable consumer population coupled with a steady consumption in packaged food materials. Countries like China and India Indonesia, have evolved as prominent regions propelling growth, supported by evolving lifestyle, discounting in packaged food, rapid urbanization and increasing working population.
Food & Beverages Sterilizing Agent market will surpass USD 500 million by 2025; according to a new research report.
Request Sample Copy of this Report @ https://www.aeresearch.net/request-sample/289301
With the growing demand for food safety and hygiene, food & beverage sterilization is applicable in several food segments such as cereal & pulses, meat & poultry, beverages, dairy ingredients, dried fruits & vegetables etc. The maximum utility is concentrated in dairy products segment accounting a share of around 25% in the overall application. The market is anticipated to follow an uplifting trend in this segment as a result of rising demand from foreign economies due to high consumption of milk-based products in North American countries. Meat & poultry segment stood second largest in the application segment holding as share of 19.8% in the application segment. This sector makes uses of sterilization techniques in order to preserve some sensory characteristics like texture, taste and appearance of raw meat.
Based on region, North America is the strongest market for food & beverages sterilizing agents generating a total revenue of USD 114.2 million in 2018. As the region is facing regulatory burden in food & beverage industry regarding health, safety and quality of food by FDA, American food processors are now adopting strategies to serve consumers with more healthy and long shelf life food products. The new advancements in food processing is making the way for sterilizing operations due to its ability to provide freshness to ready to eat meals.
Hydrogen peroxide is widely accepted as the most popular sterilant in food & beverage industry holding almost half of the overall market share in product segment owing to is unique properties like it leaves no toxic residue, instant effectiveness and ease of handling which makes it ideal to be used in food processing. Food grade hydrogen peroxide of 30-35% composition is generally preferred in food processing operations. Chemical compounds like peracetic acid, propylene oxide and ethylene oxide are some other sterilant in the food market.
Food & beverage sterilizing agent market is quite fragmented due to presence of number of players in food processing industry. Some of the major market companies are Evonik Industries, Solvay, Steris, Peroxy Chem, Mitsubishi gas etc. Scaling up of key players in the market through merger and acquisition is driving the demand of sterilizing agents in the sector. Introduction of marketing strategies with focus on shifting from similar benefits and same taste to clean ingredients and clear packaging will drive growth. For instance, Evonik has introduced a new disinfectant named active Hyprox AS in order to act as a food sterilizing agent with the aim to promote food safety.
Food & beverage sterilizing agent market research report includes in-depth coverage of the industry with estimates & forecast in terms of volume in tons & revenue in USD thousand from 2014 to 2025, for the following segments:
Major Highlights from Table of contents are listed below for quick lookup into Food & Beverage Sterilizing Agent Market report
Chapter 1. Methodology and Scope
Definitions & forecast parameters
Methodology and forecast parameters
Chapter 2. Executive Summary
Business trends of Food & Beverage Sterilizing Agent Market
Chapter 3. Food & Beverage Sterilizing Agent Industry Insights
Food & Beverage Sterilizing Agent Market Industry segmentation
Analysis of Manufacturers in the Food & Beverage Sterilizing Agent industry
Distribution channel analysis
Food & Beverage Sterilizing Agent Market Technology & innovation landscape
Food & Beverage Sterilizing Agent Market Growth drivers
Industry pitfalls & challenges
Chapter 4. Company Profiles
Business Overview of Food & Beverage Sterilizing Agent Market Companies
Strategic Outlook and Decisive Analysis of companies in Food & Beverage Sterilizing Agent Market
Request Customization on This Report @ https://www.aeresearch.net/request-for-customization/289301