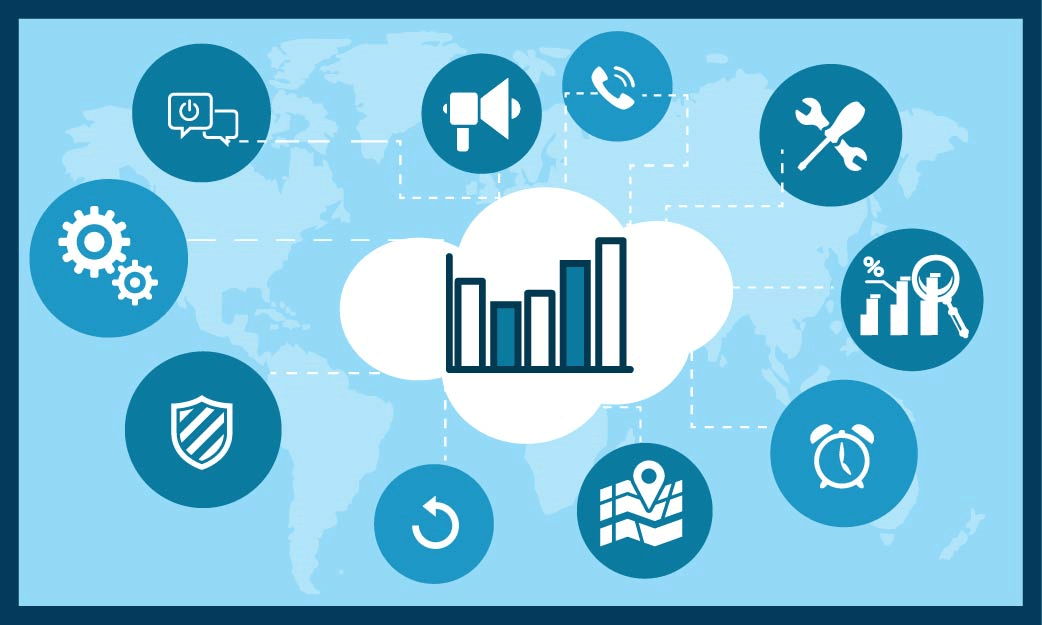 Latest update on Industrial Microwave Heating Market Analysis report published with an extensive market research, Industrial Microwave Heating market growth analysis and Projection by – 2025. this report is highly predictive as it holds the over all market analysis of topmost companies into the Industrial Microwave Heating industry. Also Industrial Microwave Heating Market is Segmented By Equipment (RF Solid State Amplifiers, Magnetron); By Application (Pharmaceutical, Plastic, Chemical, Paper, Food and Beverages, Others). With the classified Industrial Microwave Heating market research based on various growing regions this report provide leading players portfolio along with sales, growth, market share and so on.
The Industrial Microwave Heating market is anticipated to reach over 1,602.1 million by 2026 according to a new research. In 2017, the Magnetron segment dominated the global market, in terms of revenue. Europe is expected to be the leading contributor to the global market revenue during the forecast period.
The growing adoption of industrial microwave heating in food and beverage, and pharmaceutical sectors is expected to support the Industrial Microwave Heating market growth. The increasing requirement for even heating while increasing production speeds and reducing production costs drives the demand for industrial microwave heating. The growing trend towards use of energy efficient microwave heating is expected to boost the growth of the industrial microwave heating market.

The Europe Industrial Microwave Heating Market generated the highest revenue in 2017, and is expected to lead the global market throughout the forecast period. The presence of established industries such as pharmaceutical, plastic, paper, and wood among others, substantial initiatives in research and development, and favorable government policies drive the market growth. Rapid industrialization and growth of manufacturing industry further support the Industrial Microwave Heating market growth in the region.
Request Sample Copy of this Report @ https://www.aeresearch.net/request-sample/179744
The leading companies profiled in the Industrial Microwave Heating Market report include Hitachi Power Solutions Co., Ltd., Muegge GmbH, Teledyne e2v Limited, Industrial Microwave Systems Ltd., CoberMuegge LLC, Communications & Power Industries LLC (CPI), L3 Technologies, Inc., Richardson Electronics, Ltd., MDP Components, STT International Limited, Panasonic Corporation, and Toshiba International Corporation. These companies launch new products and collaborate with other market leaders to innovate and launch new products to meet the increasing needs and requirements of consumers.
The different applications of Industrial Microwave Heating include pharmaceutical, plastic, chemical, paper, food and beverages, and others. In 2017, the food and beverages segment accounted for the highest market share owing to the increasing demand for drying, sterilizing, and mold-proofing of food products. Microwave heating is also used for cooking, foaming, blanching, and drying processes for manufacturing of foods and beverages.
The diverse applications of Industrial Microwave Heating in industries such as pharmaceutical, plastic, chemical, paper, and food and beverages among others are expected to support the growth of this market. Other driving factors include lower maintenance costs, higher operating efficiency, and reduced power consumption. However, increasing prices of electricity hamper the growth of the market. Growing demand from emerging economies, and technological advancements are factors expected to provide numerous growth opportunities in the coming years.
A Pin-point overview of TOC of Industrial Microwave Heating Market are:
Overview and Scope of Industrial Microwave Heating Market
Research goal & scope
Research assumptions
Research Methodology
Key take-away
Stakeholders
Market Segmentation
Industrial Microwave Heating Market Insights
Industry snapshot
Regulatory Framework
Industrial Microwave Heating Market Dynamics
Industrial Microwave Heating Market Forces
Industrial Microwave Heating Market Driver Analysis
Industrial Microwave Heating Market Restraint/Challenges analysis
Industrial Microwave Heating Market Opportunity Analysis
Factors Influencing Development of Industrial Microwave Heating Market
Driving Forces and Market Opportunities
Threats and Challenges in Industrial Microwave Heating industry
Forecast on Industrial Microwave Heating Market Size
Forecast on Industrial Microwave Heating Market Trend
Industry analysis - Porter's Five Force
Industrial Microwave Heating Market PEST Analysis
Industrial Microwave Heating Market Value Chain Analysis
Industrial Microwave Heating Industry Trends
Company Market Share Analysis
Company Profiles
Overview
Product Benchmarking
Recent Developments and Technological Advancement
Request Customization on This Report @ https://www.aeresearch.net/request-for-customization/179744