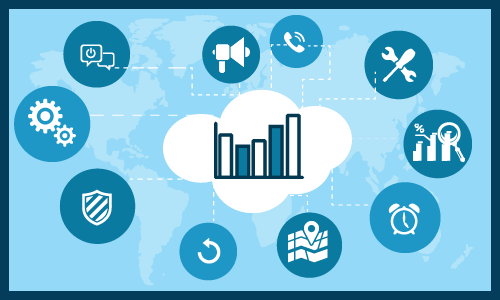 A Research study on Medical Plastics Market analyzes and offers ideas of exhaustive research on ancient and recent Medical Plastics market size. Also Medical Plastics Market is Segmented By Type (Standard Plastics, Engineering Plastics, Others); By Application (Medical Device Packaging, Medical Components, BioPharma Devices, Mobility Aids, Sterilization and Infection Prevention, Others). Along with the estimated future possibilities of the market and emerging trends in the Medical Plastics market.
The Medical Plastics market is anticipated to reach over USD 37.5 billion by 2026 according to a new research. In 2017, the medical components segment dominated the global market, in terms of revenue. North America Medical Plastics market is expected to be the leading contributor to the global market revenue during the forecast period.
North America Medical Plastics market generated the highest revenue in the market in 2017, and is expected to lead the global market throughout the forecast period. The increasing geriatric population in the country coupled with growing penetration of lifestyle diseases drives the growth of the medical plastics in the region. Substantial investments in research and development, and supportive government initiatives further boost the market growth. Asia-Pacific Medical Plastics market is expected to grow at the highest rate during the forecast period.
Request Sample Copy of this Report @ https://www.aeresearch.net/request-sample/179578
The leading companies profiled in the Medical Plastics market include E.I. du Pont de Nemours and Company, HMC Polymers, Specialty Silicone Fabricators, Inc., Trinseo S.A., GW Plastics Inc., Eastman Chemical Company, The Dow Chemical Company, Tekni-Plex Inc., Orthoplastics Ltd., and Saint Gobain Performance Plastics among others. These companies launch new products and collaborate with other market leaders to innovate and launch new products to meet the increasing needs and requirements of consumers.
The growing applications of plastics in advanced medical devices is expected to support the growth of the Medical Plastics market. The increasing demand of healthcare services from the geriatric consumers, and rising home healthcare services and self-medication boosts the adoption of medical plastics. Other driving factors include supportive government initiatives for promotion of quality healthcare services, growing demand for minimally invasive medical procedures, and technological advancements. However, stringent government regulations and lack of standardized healthcare regulations globally are expected to restrict the growth of the Medical Plastics market. Increasing demand from developing nations, and technological innovation, and growing use of plastics as compared to metals are expected provide numerous growth opportunities to the market players during the forecast period.
Some of the Highlights about Table of Content of Medical Plastics Market
1 Medical Plastics Market overview
Market Introduction
Research Objectives
Years Considered
Medical Plastics Market Research Methodology
Economic Indicators
Currency Considered
2 Executive Summary
World Market Overview
Global Medical Plastics Consumption analysis and forecast
Medical Plastics Consumption CAGR by Region
3 Market Drivers, Challenges and Trends
Medical Plastics Market Drivers and Impact
Growing Demand from Key Regions
Growing Demand from Key Applications and Potential Industries
Market Challenges and Impact
Medical Plastics Market Trends
4 Marketing, Distributors and Customer
Sales Channel
Direct Channels
Indirect Channels
5 Key Players Analysis
Company Details
Main Business Overview
Product Benchmarking
Recent Developments and Technological Advancement in Medical Plastics Market
Request Customization on This Report @ https://www.aeresearch.net/request-for-customization/179578