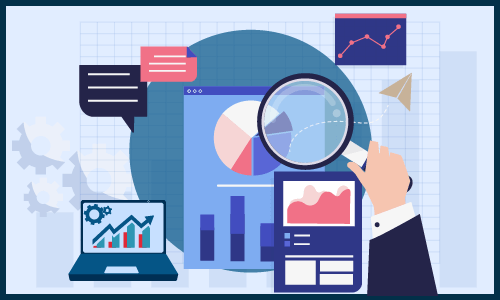 A new report on Millets market that provides a comprehensive review of this industry with respect to the driving forces influencing the market size. Comprising the current and future trends defining the dynamics of this industry vertical, this report also incorporates the regional landscape of Millets market in tandem with its competitive terrain.
Increasing interest on millets owing to their ability to survive in a changing climate, high nutritional value and rising health awareness across the globe shall positively influence the global millets market by 2025. Product is majorly cultivated in a semi-arid tropic of Asia and Africa and these regions collectively account for over 95% of the overall production. In addition, changing climatic conditions and reducing water level in Asia and Africa will propel millet cultivation in coming years as millet cultivation consumes very low water compared to the other crops such as wheat and rice.
Low crop productivity, difficult post-harvest operations, high labor intensity and lack of attractive farm gate prices are likely to hamper the millets market growth during the forecast timespan. Easy availability of rice and wheat through the Public Distribution System (PDS) in countries such as India has contributed to a shift in food consumption patterns in millet producing regions. Moreover, inadequate investment in product development and commercialization are hindering the millets market growth.
Millets market will exceed USD 12 billion by 2025; according to a new research report.
Request Sample Copy of this Report @ https://www.aeresearch.net/request-sample/288152
Product is majorly produced for household consumption and remaining produce is used to make infant food, breakfast beer and fodder. Millets beer is popular in Africa and gaining wide acceptance across the globe. Additionally, increasing healthy and nutrient rich bakery product demand is forecast to propel the millets market growth over the forecast timespan.
Distribution channels plays an important role in millets market. Many food processors are having direct tie-ups with the farmers. Farmer producer organizations are playing major role in product distribution and procurement. Traditional middleman?s role is reducing with an increasing prevalence of E-commerce sites and online stores. They help processors to create their own brand and reduce the cost of distribution due to which online stores are expected to exhibit the healthy growth number over the forecast period.
Pearl was the largest product segment in 2018 and is likely to grow with a CAGR over 3% during the forecast period. Pearl have 8 times higher iron content compared to the rice, which makes it better alternative for conventional food. Demand for other millets is also growing with a healthy CAGR due to high fibers, calcium and other minerals. Increasing demand for healthy and nutritious diet will fuel the other millets market growth in near future.
Product is majorly grown in Asia and Sub Saharan region. Asia Pacific accounted for major share of over 45% of millets market in 2018. Countries such as India and China registered the high product demand and projected to remain the largest producers and consumers over the forecast period. This high demand in the region can be attributed to the growing population and demand for nutritional food.
Millets market is highly fragmented with a presence of large number of local vendors. Some prominent players operating in the industry includes Sahaja Samrudha Organic Producer, Janadhanya Farmers Producer, Dharani FaM CooP, Shimla hills offerings, South Indian Grains Corporation, Earthon products Australia, Dharmapuri District Minor Millet Farmers Producers, Treta Agro., Sresta Natural Bioproducts and Inner Being Wellness.
Major Highlights from Table of contents are listed below for quick lookup into Millets Market report
Chapter 1. Methodology and Scope
Definitions & forecast parameters
Methodology and forecast parameters
Chapter 2. Executive Summary
Business trends of Millets Market
Chapter 3. Millets Industry Insights
Millets Market Industry segmentation
Analysis of Manufacturers in the Millets industry
Distribution channel analysis
Millets Market Technology & innovation landscape
Millets Market Growth drivers
Industry pitfalls & challenges
Chapter 4. Company Profiles
Business Overview of Millets Market Companies
Strategic Outlook and Decisive Analysis of companies in Millets Market
Request Customization on This Report @ https://www.aeresearch.net/request-for-customization/288152