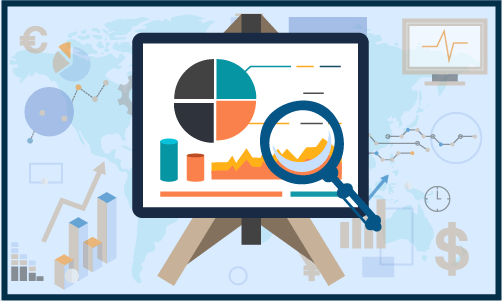 A detailed overview of Vegetable Fats market with respect to the pivotal drivers influencing the revenue graph of this business sphere. The current trends of Vegetable Fats market in conjunction with the geographical landscape, demand spectrum, remuneration scale, and growth graph of this vertical have also been included in this report.
Expansion of the processed foods industry, predominantly in emerging economies is expected to drive vegetable oils consumption over the forthcoming years. Global processed fruits & vegetables market registered over USD 230 billion in 2017. The vegetable fats market is expected to gain traction owing to growing demand for products with qualities such as low-fat, low-calorie, and low-cholesterol. Presence of unorganized sector, price volatility, and shrinking arable land for oilseeds and oil crops are the major factors hindering the industry growth.
The global vegetable fats market is dominated by palm oil consumption followed by soybean oil. Factors such as low production cost along with its ability to substitute trans-fat will support the overall industry development. The use of palm oil for cooking and other food applications has gained traction in several countries of Asia Pacific along with certain parts of Africa and Latin America.
Positive application outlook across food and industrial sector for culinary works, perfume formulations, biofuel feedstock, and soap manufacturing will drive the vegetable fats market over the forecast timeframe. The tightening of regulatory guidelines pertaining to recycling and disposal of petrochemical-derived lubricants across biofuel industry has provided new growth avenues for vegetable fats market.
Request Sample Copy of this Report @ https://www.aeresearch.net/request-sample/289380
Unsaturated fats accounted for over 60% of the market share in 2018. Increasing consumption of unsaturated fat by health-conscious people will positively influence the business growth. Growing consumption of food products that are rich in mono and polyunsaturated fats owing to its ability to reduce the risk of heart diseases will drive the vegetable fats market growth.
The food segment is expected to surpass 270 kilo tons by 2025. Positive application outlook for food applications to enhance the taste and texture in spreads & dressings, snacks & savory, frying, and bakery driving the vegetable fats market growth. Changing consumer preferences and improved standard of living has led the customers to opt for more healthier consumable fat options.
Significant adoptions made by food manufacturers to fulfill the demand for products with high nutritional content has significantly increased the use of soybean oil as a primary ingredient in food as it has zero trans-fat, minimal saturated fat value, and lesser calories content. Additionally, soybean oil is expected to witness increased demand from the healthcare industry as it is a rich source of vitamins, minerals, and omega-3 fatty acids.
Asia Pacific vegetable fats market is anticipated to witness substantial growth owing to the expansion of the convenience food sector. India and China dominate the regional market owing to changing lifestyles and rising disposable income. Additionally, the biofuel generation sector is expected to provide strong business outlook for manufacturers with growing need for fossil fuel substitutes.
The vegetable fats market is highly competitive in nature owing to the presence of companies including, Archer Daniels Midland Company, Conagra Foods, Unilever PLC, and IFFCO. The other notable industry players include Richardson Oilseed Ltd., Carapelli Firenze S.P.A., J-Oil Mills Inc., United Plantation Berhad, CHS Inc., Wilmar International Ltd., and Ajinomoto Co. Industry players opt for supply chain agreements with suppliers and distributors to ensure the effective flow of their products across all regions.
Major Highlights from Table of contents are listed below for quick lookup into Vegetable Fats Market report
Chapter 1. Methodology and Scope
Definitions & forecast parameters
Methodology and forecast parameters
Chapter 2. Executive Summary
Business trends of Vegetable Fats Market
Chapter 3. Vegetable Fats Industry Insights
Vegetable Fats Market Industry segmentation
Analysis of Manufacturers in the Vegetable Fats industry
Distribution channel analysis
Vegetable Fats Market Technology & innovation landscape
Vegetable Fats Market Growth drivers
Industry pitfalls & challenges
Chapter 4. Company Profiles
Business Overview of Vegetable Fats Market Companies
Strategic Outlook and Decisive Analysis of companies in Vegetable Fats Market
Request Customization on This Report @ https://www.aeresearch.net/request-for-customization/289380