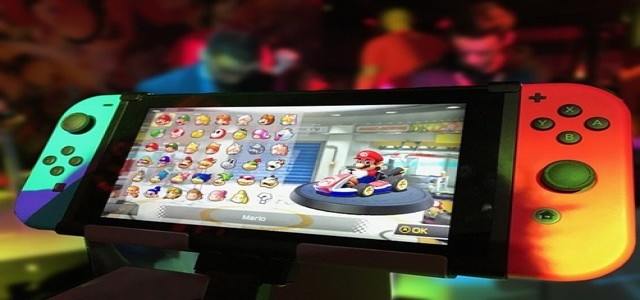 Qualcomm Inc. has recently released a new chip that is designed exclusively for gaming-specific handheld devices that provide 5G connectivity. It will be a potential mobile platform for video gamers with extended versatility to play streaming games on the move.
The San Diego-based chipmaker has also partnered with Razer Inc., a gaming hardware firm, to create an initial test device i.e., "developer kit" for game makers to start writing software. However, Qualcomm has not mentioned any time frame regarding the release of these commercial devices for consumers.
With its recently introduced "G3x Gen 1" chip, Qualcomm envisages handheld devices with touch screens like smartphones, and physical controls similar to a gaming console controller. The new device is expected to be equipped with much longer battery life while playing graphics-intensive games.
The most widely used device similar to this at present is the Nintendo Switch, which does not feature cellular data connectivity, instead depends on a Wi-Fi connection.
Notably, devices powered by Qualcomm will have 5G connectivity for streaming games directly from firms like Microsoft Corp. that provide cloud gaming services when Wi-Fi isn't available. The devices will also be equipped with larger batteries to make the most of Qualcomm's graphics processing capabilities, which are many times not used in phones as they adversely impact battery life.
The Senior Director of Product Management at Qualcomm, Micah Knapp, mentioned that the notable thing with phones is that they are always going to fit in one's pockets. He added that there are many compromises associated with using phones, which is why it is a great idea to build devices that are exclusively for gaming.
For those unversed, Qualcomm is the world's largest provider of chips for smartphones that provide a major platform for video games which bring in the highest revenues in mobile app stores.
Source Credits:
https://money.usnews.com/investing/news/articles/2021-12-01/qualcomm-chip-aims-to-create-new-category-of-handheld-gaming-devices