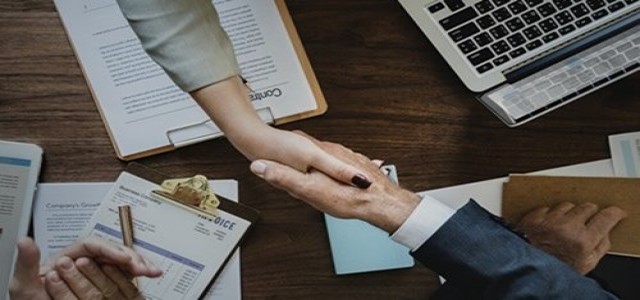 New York-based information and market assessment firm, Nielsen Holdings plc, has reportedly announced to have signed a definitive agreement with Advent International, a global private equity firm. As per the agreement, Advent, in partnership with former CEO of TransUnion James Peck, will acquire business operations of Nielsen Global Connect for USD 2.7 billion.
Sources aware of the development stated that Advent International will support and boost Nielsen Global Connect's transformation and innovation in consumer as well as market measurement.
Nielsen Global Connect will reportedly become a private firm upon completion of the transaction and will continue to invest in the development as well as the deployment of advanced market measurement solutions.
In this context, sources confirmed that Nielsen Holdings will acquire warrants in the newly formed firm under certain conditions. The company is also planning to utilize the net proceeds to lower its debt and for other corporate purposes.
David Kenny, CEO at Nielsen Holdings, was reported saying that the proceeds from the transaction will also provide the company with financial flexibility for the deployment of business-centric strategy and to expand its reach in the global media marketplace. He added that by leveraging Advent's expertise, Nielsen will not only create but also define the next-gen consumer and market measurement solutions.
Managing Partner at Advent International, Chris Egan mentioned in a comment that the company had teamed up with James Peck in order to identify a captivating information service provider. He further claimed that Advent is looking forward in accelerating Nielsen Global Connect's growth.
If reports are to be believed, David Rawlinson will continue to act as the CEO of Nielsen Global Connect and is likely to be a part of the management team. Meanwhile, James Peck will be involved in daily strategic and operational activities of the new private firm, which will be headquartered in Chicago.
For those unfamiliar, Nielsen Global Connect provides data and develops tools that utilize predictive models in order to convert market observations into business decisions. The company will reportedly be renamed to NielsenIQ by early 2021.
Source Credits –
https://ir.nielsen.com/investor-relations/shareholder-information/press-releases/Press-Release-Details/2020/Nielsen-Announces-Sale-of-Global-Connect-Business-to-Advent-International-for-2.7-Billion/default.aspx