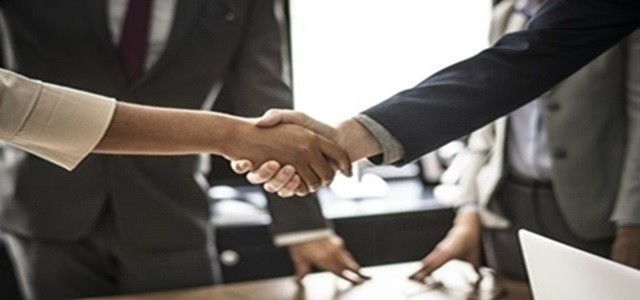 Affinity, a noted relationship intelligence platform, has recently announced the acquisition of revenue intelligence platform, Nudge.ai. The acquisition was strategically made to accelerate new relationship intelligence products of Affinity that are geared towards sales teams, through Nudge.ai's network intelligence and robust set of tools designed to increase sales and build relationships among sales teams across various industries.
Under the terms of the agreement, Affinity will acquire the majority of the Toronto-based company's product & engineering team as well as the Intellectual Property. The relationship intelligence platform developed by Nudge.ai has been designed to measure account health, analyze deal risk, and ease access to new accounts for sales professionals, among others. Customers of the company include various B2B sales representatives, which adopt its intelligence platform for pipeline acceleration as well as to nurture relationships with corporate decision makers.
To address the declining effectiveness of cold outreach and ever-increasing market competition, sales teams are adopting relationship intelligence platform provided by Affinity to develop a network intelligence and accelerate existing deals. With several Fortune 1000 sales teams and hyper-growth startups, the company's beta product has already gained significant traction.
Affinity's CEO, Ray Zhou, has reportedly stated that the company's goal is to assist working professional in maintaining and building relationships to accomplish the goals of selling products or services. Mr. Zhou considers the acquisition to be crucial as sales representatives and other professionals who rely on their network, can benefit from Nudge.ai's proficient development team & innovative AI-based relationship intelligence algorithms.
The acquisition will lead to the opening of Affinity's first global office in Toronto and accelerate the launch of new version of the sales product through expanded operations and technical teams. Steve Woods and Paul Teshima, founders of Nudge.ai, are set to join the new office as advisors.
Nudge.ai CEO & Co-founder, Paul Teshima has stated that the company's corporate values and commitments clearly align with that of Affinity. The two companies share the same dedication to deliver product excellence in technology-driven workplaces, which will significantly enhance their product vision.
Source credit:
https://www.martechadvisor.com/news/sales-enablement/affinity-acquires-nudgeai-strengthens-its-relationship-intelligence-platform-2/