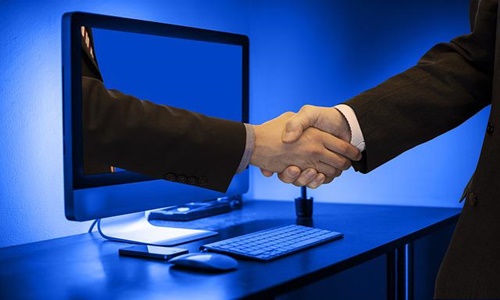 eBaoTech Corporation, a technology solution provider, has recently publicized that its InsureMO® platform has been selected by Ageas Group (Ageas) for its digital transformation as part of the Group's Impact24 strategy for investing and exploring new growth engines and adding new capabilities. This initiative will further reinforce Ageas' strength and offer the company future stability.
Apparently, Belgium's largest insurer, Ageas Group, will be leveraging InsureMO, an insurance PaaS platform, to empower its growth via B2B2C channels while optimizing its ecosystem connectivity, systems and operational agility, and bringing its technology capabilities to the next level.
Commenting on the recent development, Hans De Cuyper, CEO of Ageas Group, hinted at the growing demand for new products and covers, along with the new ways to interact with customers.
Hans further stated that as the firm contentiously invests in the development of its current businesses, it is looking forward to foraying into cross-market and cross-sector development.
Essentially, this implies that the firm looks forward to investing in a new partnership that will empower it to leverage the strengths of Digital platforms and Ecosystems.
Gilke Eeckhoudt, Chief Development and Sustainability Officer, Ageas Group, mentioned that Ageas holds a strong record of benefitting from collaborations globally and this partnership with eBaoTech will offer scalability, agility, and cloud-based architecture in one technology platform.
Gike revealed that for a long time, the firm has been looking for a solution with a global presence, capable of supporting digital initiatives both in Europe and Asia with assets and products that can be reused across borders.
For the unversed, InsureMO is a PaaS platform with established user cases in the industry.
Gilke further stated that the firm would leverage InsureMO to facilitate connectivity and API capability for front-end and back-end PAS applications.
It has been revealed that InsureMO, a well-recognized technology enabler for the fixed insurance ecosystem, is an ideal fit for Ageas Group for procuring the technology capabilities. It will also significantly enhance the product and system agility to offer faster time-to-market – key capabilities
Source Credit - https://www.prnewswire.com/news-releases/ageas-partners-with-ebaotech-to-enable-its-digital-platforms-strategy-301616383.html