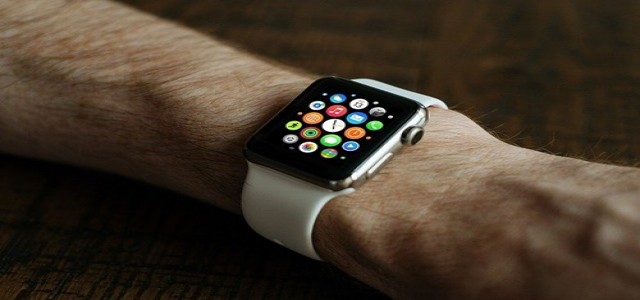 Apple's next-gen smartwatch is likely to be unveiled this September.
The Apple Watch Series 7 is expected to come in 41mm and 45 mm sizes.
According to reliable sources, Apple's upcoming Series 7 smartwatch is likely to have a refreshed design while being loaded with some newer features as compared to the current models.
The newer watch is likely to have flatter edges and bigger display sizes as compared to the Apple Watch Series 6. It is also expected to come in two sizes ranging from 41 mm to 45 mm, which is a 1mm increase from its presently offered case sizes.
Reports have also claimed that the Series 7 models will have even faster processors. There are also chances of the next generation watches to have better battery life and an updated ultra-wideband functionality.
Rumors have it that the upcoming series will use a new doubled-size chip packaging process aimed at shrinking the overall size of the watch and allowing more space for battery and other components. Although there have been no reports of any health feature upgrades this time, Apple might introduce a body temperature sensor in its upcoming models.
Apple continues its legacy of hardware refreshes every three years with its upcoming Series 7 smartwatch. The tech major had made its first and last case design upgrade with the Series 4 models which remained unchanged up to the Series 6.
The highly anticipated Apple Watch Series 7 is likely to be launched this September. Even the Series 6 and SE variants of the Apple Watch were revealed in the same month last year, ahead of the iPhone 12's launch that was postponed to October.
Despite being relatively expensive as compared to its rivals, Apple smartwatches have long defined the standards by offering high reliability, accuracy, and consistency. It would be interesting to see how the upcoming Apple Watch Series 7 revolutionizes the wearable industry.
Source credits –
https://www.theverge.com/2021/8/29/22647766/apple-watch-series-7-rumors-screen-size-new-design-41mm-45mm