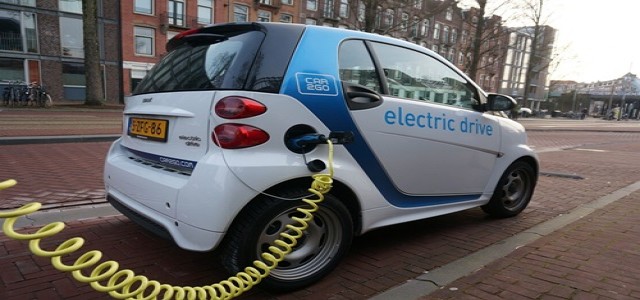 Audi AG, a German multinational auto manufacturer of luxury vehicles has unveiled the A6 e-Tron concept which is soon likely to be made available globally. The production version which is expected to have a range of 700 km (more than 400 miles) is to be debuted during the second half of 2022 and will be called the A6 E-Tron.
The concept version revealed by Audi at the Shanghai Auto Show is positively unpretentious in terms of its promises. The automaker recently launched its Q4 E-Tron Electric SUV, which is a perfect likeness of the concept version displayed at the 2019 Geneva Motor Show.
While many aspects and specifications - including the price of the A6 E-Tron model are yet to be known, Audi has consistently proven that it always delivers on promises. Thus, the final product is likely to be very similar to the concept version.
The EV platform on which the fully electric sedan is to be built is called the Premium Platform Electric (PPE) and has been co-developed by experts from Audi and Porsche. The PPE will henceforth be used to power larger electric vehicles manufactured by both companies.
Apart from the platform upgrades, the automaker is touting noteworthy features in the lighting department of the A6 E-Tron concept. It's so-called 'Digital Matrix LED' headlights have been modified to create specific animations, that can project Audi-developed video games on flat surfaces like walls or garage doors.
Four LED projectors installed in the corners of the vehicle can create live on-road animations of turn indicators, while three of them are also engaged in presenting welcome messages on the ground for the driver and passengers, and to warn cyclists about opening doors.
Notably, sedan sales have foundered in the U.S. due to rising customer preference for spacious vehicles like SUVs, compelling automakers to incentivize and push the sale of sedan cars, which are typically profit centers.
Source Link –
https://www.theverge.com/2021/4/19/22391245/audi-a6-e-tron-concept-porsche-auto-shanghai-2021