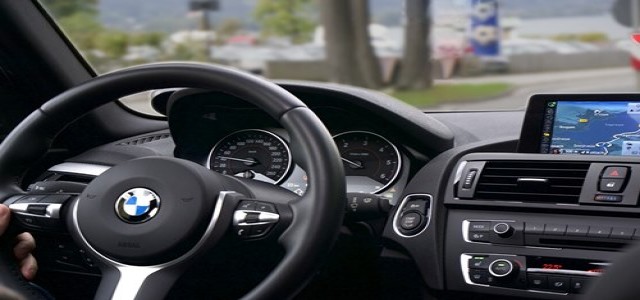 German multinational automobile manufacturer, Bayerische Motoren Werke AG, commonly known as BMW, has reportedly unveiled an upgraded version of its mobile car key technology, called the Digital Key Plus. This product enables iPhone users to unlock the vehicle as well as power ignition without using their phones.
If reports are to be believed, BMW Digital Key Plus is based on Ultra-Wideband (UWB), a technology adopted by the U1 chips in Apple's flagship iPhones. Moreover, this mobile car key technology will make its debut with the BMW iX, an all-electric compact SUV that is anticipated to be launched in Europe this year.
For the uninitiated, the UWB is a high-bandwidth, short-range digital radio technology that facilitates highly precise localization along with exceptional security. The technology's precision can rule out the possibility of relay attacks where the radio signals are jammed or intercepted.
It is also worth noting that Apple Inc. built support for digital car keys into the 13.6 version of its operating system iOS last year, following its announcement at the WWDC 2020.
Apple's U1 chip, which offers UWB support, was debuted in the iPhone 11 and was later introduced in the iPhone 12 as well as the Apple Watch Series 6, sources claimed. However, the chip was excluded in the budget-oriented iPhone SE released in early 2020.
Sources aware of the development cited that BMW and Apple have been working closely with the Car Connectivity Consortium (CCC) to inaugurate a global, industry-wide standard for the automotive vertical by introducing the Digital Key specification 3.0 for UWB.
Although BMW is currently the only automobile company to adopt this technology, South Korean multinational automotive manufacturer Hyundai Motor Company is also planning on using this feature later this year, as cited by credible sources.
Source credits –
https://www.carandbike.com/news/bmw-announces-bmw-digital-key-plus-with-ultra-wideband-technology-2353463