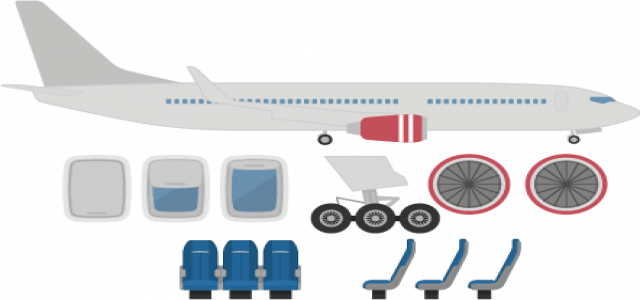 Aerospace major Boeing is anticipating the European commercial aviation industry to need nearly 8,705 new airplanes by 2040. The requirement will be driven by the growing leisure travel market and focus towards replacing the current fleet with more fuel-efficient models.
As per Boeing's recently released Commercial Market Outlook (CMO) 2021, long-term demand for commercial aircraft and services is expected to be worth nearly USD 1.46 trillion.
Notably, 7,100 single-aisle aircraft will be required to cater to the continued growth of the low-cost carrier segment which now captures over 50% of intra Europe capacity.
The report further predicts the demand for 1,545 new widebodies which include freighter and passenger bodies aimed at serving long-haul networks.
Boeing is also expecting a steady expansion of the European aviation industry over the next 20 years, with easing out of health and travel restrictions caused by the COVID-19 pandemic.
As per CMO statistics, passenger traffic is slated to grow by 3.1% annually, along with fleet growth of 2.7% by 2040. Meanwhile, the global freighter fleet is likely to expand by 70%, backed by the demand for 85 new freighters in the region.
The CMO also projects the industry to require over 405,000 new aviation personnel by 2040 including cabin crews, pilots, and technicians.
European airlines will invest in high-capacity single-aisle models to minimize fuel use and emissions in shorter haul routes. They are expected to replace old, and less efficient aircraft with new widebody models having versatile twin engines which lower carbon emissions and noise.
Boeing also revealed that it is emphasizing a multi-pronged approach to reduce carbon emissions in aviation by producing fuel-efficient aircraft. It is further envisioning an industry-wide switch to renewable energy sources with a greater focus on advanced technologies and sustainable aviation fuel.
Source credits –
https://www.nasdaq.com/articles/boeing-says-european-carriers-will-need-8700-new-airplanes-through-2040-2021-09-22