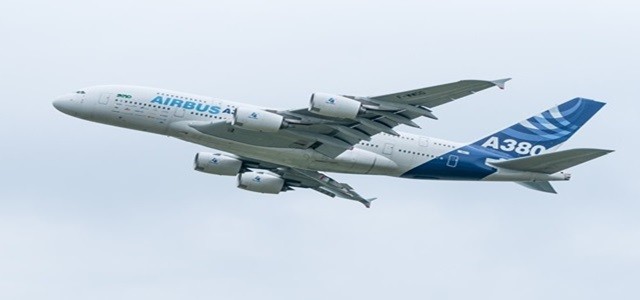 Boom Supersonic, a Colorado based startup that is designing the fastest supersonic airliner in history, has reportedly announced a new strategic partnership deal with Flight Research, Inc., a leading provider of training, services and support activities, to bring test flights for XB-1, supersonic demonstrator aircraft of Boom, to the Mojave Desert, specifically the supersonic corridor that stretches across the desert.
FRI would give Flight Test Support to Boom Supersonic, through a T-38 Talon, a twin jet, two-seat supersonic trainer, for proficiency training of pilots and as a tracking aircraft during the flight test program of XB-1.
Boom would also sublease a part of FRI headquarters, constructing an ultra-modern space that can support the XB-1, including an XB-1 trainer room with visual displays and cockpit as well as a completely instrumented flight test control room. The deal also covers the use of one of the many FRI hangers situated at Mojave Air & Space Port, underneath the supersonic corridor.
The space provides Boom a presence at the testing site and further provides it the ability to reassemble XB-1 after it has been transported to Mojave, starting the testing immediately.
Blake Scholl, Founder and CEO, Boom Supersonic, stated that FRI provides superior facilities and critical equipment at the Mojave Air & Space Port, enabling the company to confirm and fly XB-1.
Scholl further stated that the company specially selected the T-38 for their flight test support program because of its relatable flight qualities and capacity to track XB-1 across low speed supersonic flight. The company is thrilled to partner with FRI.
Scott Glaser, Sr. VP of Operations, FRI, stated the company has been offered a chance to partner with an organization that is vibrant and ground-breaking and is challenging traditional wisdom about flying.
Glaser further stated that this would be a brand-new testing project for the company and the company is thrilled to welcome Boom to the historic airfield as well as outfit a space that meets their requirements.
Currently, Boom is building XB-1, that would help enhance the design & engineering of Overture, the innovative supersonic commercial airliner being developed by Boom. XB-1 shares main technologies with Overture, like advanced carbon fiber compounds and a refined delta wing platform.
Source credit: https://www.aviationpros.com/aircraft/press-release/21122131/boom-supersonic-boom-supersonic-forms-strategic-partnership-with-flight-research-inc-bringing-xb1-flight-tests-to-mojave-supersonic-corridor