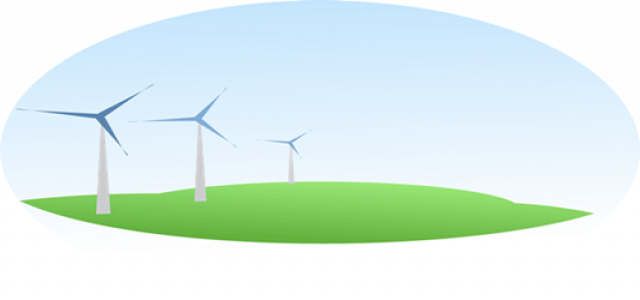 CSBC-DEME will transport and install turbines for two offshore wind projects in Taiwan.
Construction is scheduled to start in 2021 with a target of completion by end 2023.
CSBC-DEME Wind Engineering Co., Ltd., a joint venture between CSBC Corp. and DEME Group, has recently inked a deal with Denmark's fund management firm Copenhagen Infrastructure Partners (CIP) to deliver and install wind turbines for two offshore wind projects located off the coast of Changhua County in Taiwan.
According to a statement, CIP said that CSBC-DEME, as part of the agreement, would be tasked with delivering and installing 62 wind turbine generators for its Xidao and Chang Fang projects which is estimated to deliver a combined capacity of 600MW. Furthermore, construction of the two offshore wind projects is scheduled to start in 2021 and is expected to be completed by the end of 2023.
For the uninitiated, CIP is developing three offshore wind projects off the Changhua coast in Taiwan which is estimated to offer a combined capacity of 1.5GW and feature the MHI Vestas 9MW wind turbine platform.
Speaking on the initiative, Jesper Krarup Holst, CEO, CIP Taiwan, said that the broader economic scale would enable rapid development for local supply chains.
Marina Hsu, Project Office Director, CIP Taiwan, said that the expansion of the local supply chain would enable training of younger talents across the nation, which is currently required in the wind power industry.
Hsu claims that small and medium-sized enterprises that plan on contributing in the wind power sector need to invest in energy generation equipment and techniques. Such companies must be bankable and insurable, and must offer a proof of their financial capability to carry on such investments.
Commenting further, Hsu assured that their firm is certain about developing the nation's wind power generation industry, as it plans to further collaborate with CSBC-DEME in areas such as engineering design and the planning of operational procedures.
Source Credit: http://www.taipeitimes.com/News/biz/archives/2019/05/21/2003715482
https://www.offshorewind.biz/2019/05/20/csbc-deme-wind-engineering-and-cip-sign-turbine-installation-contract/