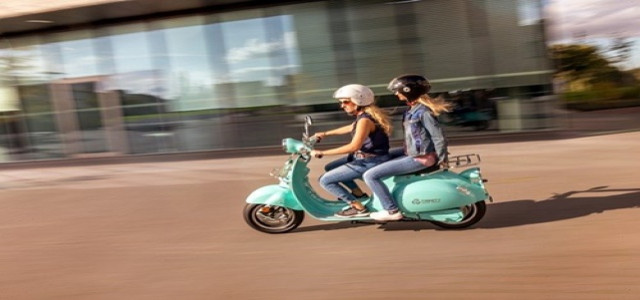 eBikeGo, India's largest electric two-wheeler commuting platform, has teamed with Log9 Materials, a Bengaluru-based advanced battery technology start-up, to develop a 10-minute instant technology for the Velocipedo, a new electric trike.
eBikeGo claims that it would disrupt the Indian as well as the global EV market with this alliance. Log9 Materials, on the other hand, will bring their experience to the table by adopting their InstaCharge Tech, which allows the Velocipedo to be recharged under 10 minutes, setting a new standard in the EV sector.
For those unaware, Velocipedo is a smart electric trike with one rear wheel and two front tires, a carbon fiber top, that seats 2 people and offers a max speed of 95 Kmph and a range of 100 km in one single charge. It's a one-of-a-kind concept for a three-wheeled, electric, connected vehicle that is likely to revolutionize urban transportation by combining the safety and comfort of a car with the speed of a motorcycle.
Log9's superfast InstaCharge technology will enable Velocipedo to be well-equipped and thus widely adopted for numerous use cases, including ride-hailing, personal mobility, and as a freight vehicle for enterprises. Velocipedo is set to begin production by the beginning of 2023.
eBikeGo claimed to be thrilled to team up with Log9 Materials setting the goal of integrating superfast charging technology into the Velocipedo fleets, which will reduce charge times, optimize delivery cycles, and provide performance, power, and mental peace to end-users.
This strategic alliance with Log9 Materials will also aid the company's growth and assist in scaling across India and worldwide. Both the companies seek to drive the electric motor segment and the nation's logistics ecosystem toward a more sustainable and responsible model, according to Dr. Irfan Khan, eBikeGo's Founder and CEO.
Source Credit:
https://www.eqmagpro.com/ebikego-partners-with-log9-materials-to-launch-10-min-superfast-charging-technology-for-velocipedo-eq-mag-pro/