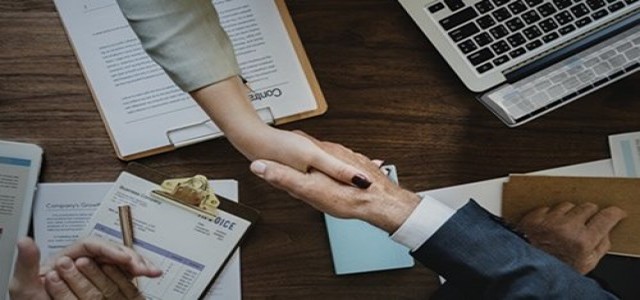 According to reliable sources, U.S.-based fully integrated biopharmaceutical company, Elevar Therapeutics Inc., has signed an exclusive agreement with Inceptua Group for the commercialization and distribution of its non-cremophor based paclitaxel treatment Apealea® in Europe.
For the uninitiated, Elevar Therapeutics is a Utah-headquartered organization that focuses on offering medical services to patients who have inadequate or limited therapeutic options. Their patent treatment Apealea® is a water-soluble, intravenously injectable chemotherapy agent that is primarily used to treat ovarian cancer as well as other solid tumors.
Reportedly, the recent collaboration is aimed at leveraging Inceptua's capabilities in oncology development as well as orphan treatments to strengthen the presence of Apealea® in the European market and optimize the value of its portfolio on a global level.
As per the contract, Inceptua will be granted exclusive rights for the distribution and commercialization of the drug across Europe. However, these rights do not permit the administration in Nordic countries including Iceland, Sweden, Norway, Finland, and Denmark.
Stefan Fraenkel, Chief Executive Officer of Inceptua, was reported saying that the company has observed great potential in Apealea® for treatment of ovarian cancer among patients who have a low tolerance for paclitaxel formulated with cremophor. The organization's established sales force, vast market access capabilities, and robust distribution networks will bolster the commercialization of the treatment throughout Europe, he added.
It is to be noted that Apealea® was granted marketing authorization by regulatory authorities for its administration in the European Economic Area in November 2018, in combination with carboplatin for treating adult patients diagnosed with platinum-sensitive epithelial ovarian cancer. The treatment has recently been granted Orphan Drug Designation by the U.S. FDA (Food and Drug Administration), as cited by credible sources.
About Inceptua Group
Established in 1997, Inceptua focuses on delivering products and services for clinical trials and providing medication for various patient programs. The company's primary objectives include offering customer-centric services at all stages of a drug lifecycle, facilitating access to unlicensed medicines, and providing an international commercialization platform for pharmaceutical as well as biopharmaceutical products.
Source credits –
https://www.prnewswire.com/news-releases/elevar-therapeutics-announces-licensing-agreement-with-inceptua-group-for-commercialization-of-apealea-paclitaxel-micellar-in-europe-301198507.html