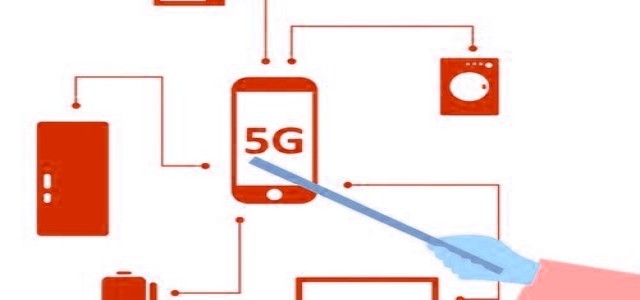 California-based technology startup incubator, EvoNexus has recently partnered with Qualcomm to launch its 5G incubator program. Reportedly, Qualcomm would function as a sponsor of this initiative to assist budding startups to build their 5G wireless ecosystem. This would help strengthen EvoNexus and Qualcomm's 10-year old relation of supporting early-stage businesses that are advancing the wireless landscape.
Being a long-time partner of EvoNexus, Qualcomm has directly invested in the incubator's portfolio firms as well as finalized two acquisitions. As for EvoNexus, it would capitalize on its proven and rigorous incubation model to develop and attract budding ventures that leverage and accelerate AI and 5G.
Speaking on the move, Brian Modoff, M&A and Ventures' Executive Vice President, Qualcomm Inc., said that 5G would propel transformation across industry verticals while giving rise to a new era of innovation. Qualcomm firms are producing innovative 5G solutions and are determined to support the adoption and launch of 5G all over the world.
5G is predicted to generate $13.2 trillion in economic value within 2035 and Qualcomm wants to ensure that 5G's complete potential is utilized. Along with EvoNexus sponsorship, the company would be able to support early-stage startups in creating new use cases that tap all the unique capabilities of 5G, added Modoff.
Dr. Jim Cable, CTO of EvoNexus, claims that 5G comes as a foundational wireless solution that would substantially impact automotive, mobile devices, computing, and healthcare. 5G presents infinite opportunities for firms to develop new services and products. With the help of its incubator program, these budding businesses would be able to boost their production capacities and R&D activities.
In other news, EvoNexus' San Diego portfolio firm, Carlsmed managed to secure $2.5 million from its latest seed funding round to develop personalized implants for spinal surgery. Evidently, this funding round was led by Cove Fund II and saw active participation from Device of Tomorrow Capital and Wavemaker Three-Sixty Health, along with individual MedTech investors.
Source Credit: https://evonexus.org/evonexus-launches-5g-program-sponsored-by-qualcomm/