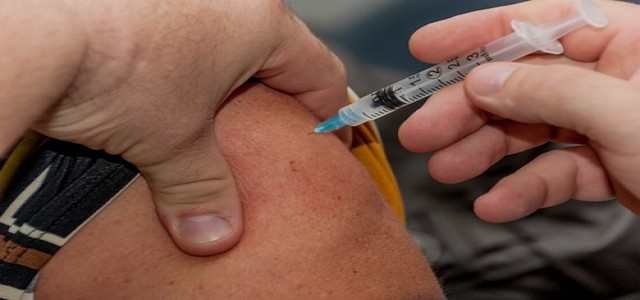 The U.S. FDA has reportedly issued an emergency use authorization of synthetic AstraZeneca antibodies for the prevention of Covid-19 infections in people who have had a severe reaction to vaccines. This is the first time the U.S. health authority has granted emergency approval for such a purely preventative treatment.
According to the FDA, the drug Evusheld isn't a replacement for vaccination in those for whom COVID-19 vaccination is advised and can only be used by patients with a weaker immune system or who are unable to be vaccinated due to medical reasons such as a severe allergic reaction. In such cases, the drug can be provided for people who are aged 12 or above.
For those unaware, Evusheld is a drug that combines two synthetic antibodies (tixagevimab and cilgavimab) and is administered as two consecutive intramuscular injections. These antibodies aid the immune system in combating the virus by attacking the virus's spike protein, which permits it to access and infect cells.
As per a statement given by the FDA, it may be useful for pre-exposure protection for six months and cannot be given to someone who is already infected with the virus, though AstraZeneca is testing it for this purpose.
The drug is known to have possible side effects like allergic reactions, bleeding from the injection site, headaches, and lethargy.
The FDA's approval was based on a clinical trial that included unvaccinated adults over the age of 59, suffering from chronic diseases, or those who were at high risk of infection. The result showed that the therapy reduced the probability of developing COVID-19 by 77%.
In the United States, two antibody cocktails developed by Regeneron and Eli Lilly are presently approved for the prevention of infection, but only in those who have recently been exposed to the virus or who have a high risk of being exposed to the disease.
Source Credit:
https://www.ndtv.com/world-news/us-authorizes-astrazeneca-evusheld-drug-for-covid-treatment-in-some-cases-2643322