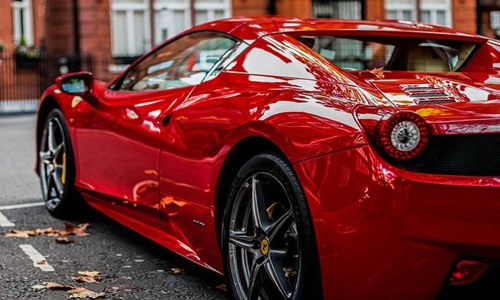 Italian luxury sports car manufacturer Ferrari S.p.A. will equip its much-awaited Purosangue SUV with a 12-cylinder engine, as it focused more on fuel-efficient models. Confirming the news, Ferrari Chief Executive Benedetto Vigna claimed that the company made this decision after testing several options.
However, he declined to provide further details about the car price and production figure. Notably, Ferrari reported a 12% increase in its core earnings as the company's sales continued to be strong despite global political unrest.
Equipping the Purosangue SUV with a powerful engine is a through from Ferrari's usual strategy, which has always emphasized V6-hybrid and V8 models. Ferrari's V12 cars accounted for 17% of the company's total shipments last year.
This new strategy now allows the company to maintain its exclusivity and compete against other carmakers, such as Automobili Lamborghini S.p.A. as well as helping it in expanding its presence in the SUV market. It is also worth mentioning that Lamborghini's Urus SUV uses a V8 bi-turbo engine.
Ferrari's core earnings during the first quarter reached USD 455 million, mainly due to the contribution of its new models which included the Dayton SP3. Its earnings per share came in line with the expectation of analysts, with Ferrari also reworking its full-year outlook.
The company's strong net order intake during the first quarter was attributed to the strong performance of its vehicles. Surprisingly, most of them were already sold out, with the company's order book covering until 2023.
Despite its positive performance throughout, Ferrari's share price fell by 5%, one of the worst performances among the country's blue-chip stocks. Regardless, Ferrari maintained its prices last year and introduced new models with higher prices even after experiencing supply chain woes.
Source Credit: -
https://money.usnews.com/investing/news/articles/2022-05-04/ferrari-says-core-earnings-rose-12-in-q1-thanks-to-strong-order-book