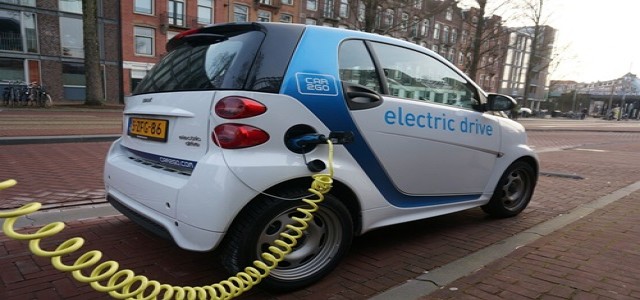 General Motors recently announced the expansion of its design studio in China to focus mainly on developing electric and connected cars and will drop designing petrol vehicles further.
The move is in line with the largest U.S. automaker's preparation to discontinue fuel-based vehicles from its fleet by 2035 and highlights its efforts to acquire a strategic position in China, the largest electric car market in the world.
The company also wants to extend its business by generating recurring revenue from software and services long after the vehicle is sold.
General Motors aims to surpass annual sales of 1 million electric vehicles in the U.S. and China by 2025. The company intends to increase spending on electric and autonomous vehicles by investing USD 35 billion by 2025 which is 75% more than March 2020 before the industry was hit by the Covid-19 pandemic.
Julian Blissett, Executive VP, and President of GM China mentioned that with new facilities and the expanding team of the studio they have the right organizations and staff to offer the most suitable products for the consumers in China.
GM's new advanced design studio is one of the three studios in the world that outlines future generation GM vehicles. It was built by redesigning the current studio on the same site as its tech center in Shanghai.
The studio has now nearly doubled in size to 5,000 square meters and is hiring new talent to expand its design team. Sources close to the automaker cited that the team currently has less than 40 designers, virtual reality experts, digital and physical modelers, and support personnel.
General Motors, which sells cars in China via its joint ventures with state-owned SAIC Motor Corp., made sales of around 170,000 electric vehicles last year in China as compared to 50,000 in 2019.
Source Credits:
https://auto.hindustantimes.com/auto/cars/general-motors-expands-china-design-studio-to-focus-on-evs-smart-cars-41625497790843.html