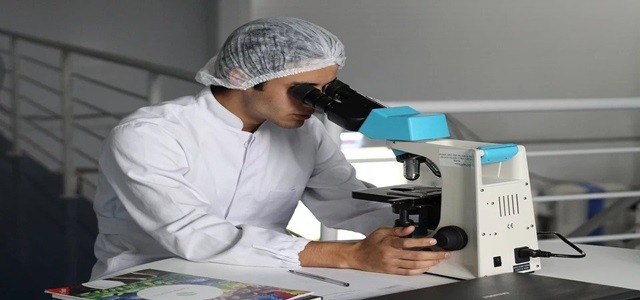 The Global Virus Network (GVN), an international coalition of medical virologists, has recently announced the addition of Australian and Russian researchers.
GVN is adding the Center for EVIT (Emerging Viruses, Inflammation & Therapeutics) of the MHIQ (Menzies Health Institute Queensland) at Griffith University, Australia & the Chumakov FSC R&D IBP (Federal Scientific Center for the Research & Development of Immune & Biological Products) for the RAS (Russian Academy of Sciences) as its new Centers of Excellence.
The recently added two new institutions will bring the total strength of GVN's Center of Excellence to 57, including 10 affiliates in 33 countries.
According to Christian Brechot, MD, Ph.D., President of the GVN, the company is excited to welcome the premier institutions from Russia and Australia amid the COVID-19 pandemic. He added that the addition of EVIT will help strengthen its collaborative network in arbovirology across APAC, Southeast Asia, South America, South Africa, and India.
EVIT consists of a wide range of clinicians and scientists with high expertise in arbovirus diseases, enhanced knowledge of viral pathogenesis as well as other related inflammatory diseases. The Center is also capable of developing treatment for chikungunya, dengue, Japanese encephalitis, and other emerging viruses. It is currently focusing on SARS-CoV-2, Hendra, influenza, and other established viruses.
Dr. Suresh Mahalingam, Professor and Director at GVN Center, has stated that the center can significantly contribute to world health, which will help open up additional collaboration opportunities for its research center. Through its GVN membership, it is planning to enhance the leadership position in arbovirus R&D preparedness in the APAC region.
On the other hand, the Chumakov Center conducts multiple studies on viruses and vaccines, supplying over 70% of the demand in Russia. The center contains the WHO's regional reference laboratory for polio performing AFP (acute flaccid paralysis) surveillance as well as polio as a part of GPLN (Global Polio Laboratory Network) of GPEI (Global Polio Eradication Initiative). Additionally, it acts as the WHO Collaborative Center for the Poliomyelitis & Enterovirus Surveillance & Research.
Source credit:
https://www.prnewswire.com/news-releases/prominent-australian-and-russian-research-institutions-join-global-virus-network-to-combat-viral-diseases-301126520.html