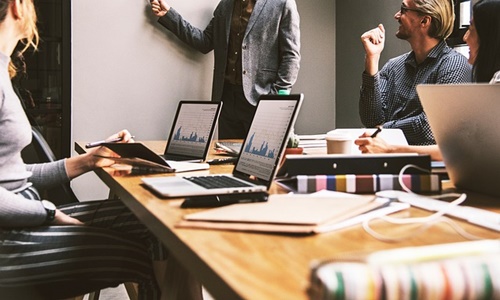 Minister for Information and Communications in Singapore, Josephine Teo has reportedly unveiled the Job Transformation Map (JTM) for the I&C (Information and Communications) workforce at the 5G Learning Festival, for potentially impacting future jobs.
Apparently, some I&C job roles have been identified as areas wherein workers may encounter the risk of being removed or replaced as jobs transform with rapid tech changes.
Josephine also publicized that the IMDA will be employing training experts to upgrade the re-skilling of relevant skills for the near future.
Notably, the emerging trends are expected to influence the optimum demand for skilled workers in the upcoming 3 to 5 years comprising 5G and IoT, artificial intelligence (AI), analytics and cloud computing.
These trends will result in the rising demand for skills across at least three areas - Software Engineering, AI and analytics, and Cloud and Mobility.
For the record, the JTM will enable workers to take charge of their progression and career development by guiding them to areas wherein they can focus on upskilling or re-skilling efforts.
It will also guide employers in revamping jobs and re-skilling employees as job roles transform or when new ones emerge.
Apparently, this is significant for employers transforming their workforce capabilities and business models to stay competitive and relevant.
It is imperative to note that the efforts taken earlier for upskilling the local workforce has showcased promising results via the Singapore 5G & Telecoms Academy.
Speaking on the move, Mr. Kiren Kumar, Deputy Chief Executive, IMDA, stated that IMDA intends to ensure that the citizens of Singapore work in good tech roles and the companies have access to local tech talent.
Kiren further stated that the JTM unveiled today is part of this effort and it would act as a guide for professionals seeking to upscale and re-skill in this fast-changing digital economy.
The JTM will also provide a reference for employers to redesign jobs and deliver the required training and re-skilling for their employees to be an ideal fit for new roles as required.
Source credit - https://finance.yahoo.com/news/imda-launches-roadmap-transform-jobs-033000316.html