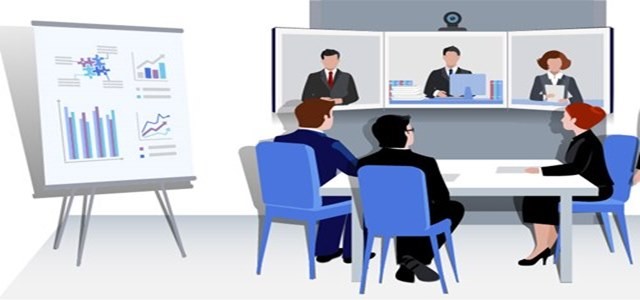 Due to the increasing innovations and discoveries in the technology field, various summit and conference are being conducted lately where enterprises get a podium to showcase their respective innovations to the world. Seeing the massive event management opportunity created by such events, various firms across the world are capitalizing on the situation through collaboration deals.
An instance of this trend came to light recently when InterGlobix LLC, owner of InterGlobix Magazine and a multinational consulting firm aimed at data center convergence, terrestrial and subsea fiber, reportedly announced a media partnership with Infrastructure Masons, a team of industry professionals who build, design, and operate the digital age technical infrastructure.
The announcement was made at the iMasons End User Summit, held in San Jose, California. The deal makes, InterGlobix Magazine, the first and the only magazine focused at Connectivity, Data Centers, Luxury and Lifestyle, a media partner for a number of global iMasons events, including the iMasons End User Summit.
Infrastructure Masons' Chairman and Founder, Dean Nelson is one of the regular contributors to InterGlobix Magazine, which is currently the favorite of industry leaders, delegates and enthusiasts. The magazine has experienced growth in a fairly short amount of time after it was launched globally earlier in 2019.
With a strong visual identity and intellectual content, InterGlobix Magazine makes sure that it has a unique blend of industry insights, market insights from top industry CEOs, several interesting stories pertaining to various companies as well as their unique services and products, with an impactful and powerful emphasis on the people in the company, including their lifestyle.
Nelson stated that the high-quality of the publishing as well as the depth of the content that was featured in InterGlobix Magazine is very impressive. This premier publication concept is highly unique and intriguing as it emphasizes the human aspect of the industry. The company is looking forward to collaborating globally with InterGlobix Magazine.
Editor-in-Chief and Founder of InterGlobix Magazine, Jasmine Bedi stated that the company is honored to extend its collaboration with Infrastructure Masons. Bedi greeted Dean Nelson as an inspiration for the industry, leading an extraordinary team of experts to support the causes that require for help.
According to reports, financial information pertaining to the media partnership deal has not been unveiled by the involved entities.
Source credit: https://www.prnewswire.com/news-releases/infrastructure-masons-and-interglobix-magazine-enter-into-media-partnership-300930204.html