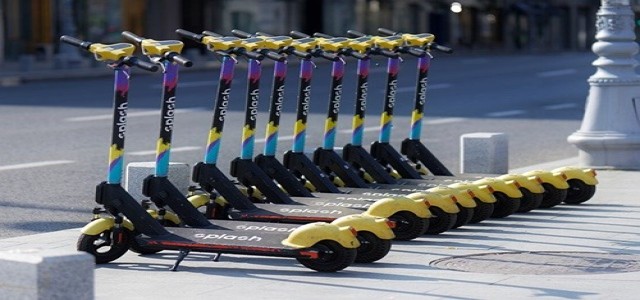 Israel-based multimodal vehicle sharing services provider GoTo Global Mobility Ltd. has reportedly acquired Germany's shared e-scooter company emmy. The acquisition will allow GoTo Global to enter the German market as well as accelerate its Europe expansion efforts.
It is worth noting here that emmy currently has over 3,000 shared electric step-through scooters spanning across Berlin, Hamburg, as well as Munich. Meanwhile, GoTo's current footprint involves Israel, Malta, and Spain.
GoTo will also take on emmy's debts as part of the new deal. For those unaware, the shared mobility software firm Wunder Mobility created a lending service for emmy in April and provided financial support for around 1,500 retrofitted Yadea scooters.
Gil Laser, CEO of GoTo Global reportedly claimed that emmy's acquisition will provide significant opportunities for the company in Germany. GoTo Global will acquire emmy's user base of around 300,00 people and covert the company to a multimodal services provider, offering cars as well as other micro-mobility alternatives.
emmy users will not notice the change in branding until next year, wherein GoTo will completely integrate the service under its umbrella, further allowing customers to connect to other modes of mobility. GoTo Global is likely to begin offering other modes, including other vehicles and e-bikes in Germany by the first quarter of next year.
GoTo Global has managed to secure total funds of USD 22.5 million and is now raising additional funds to help it expand into Italy, the Netherlands, as well as Portugal in the coming year.
Until then, the Israeli multimodal vehicle sharing services provider intends to establish a presence as well as brand loyalty. GoTo Global expects that this strategy will also translate to an annual revenue that could surpass USD 116 million by the end of 2023.
Source credits:
https://techcrunch.com/2021/10/05/goto-global-drives-european-expansion-with-acquisition-of-german-e-moped-sharing-company-emmy/