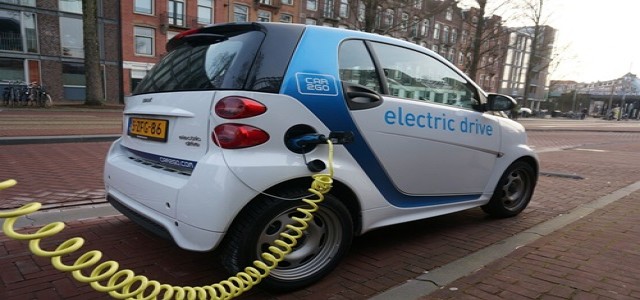 Jeep, the American multinational automobile manufacturer, is reportedly planning to develop EV charging networks near or at off-road routes across several locations in the U.S, in a bid to look beyond conventional roads and to offer consistent charging solutions for travel enthusiasts.
According to reliable sources, the company has teamed up with Electrify America to develop a reliable charging infrastructure near the iconic Jeep Badge of Honour off-road trails. While the first three charging stations are likely to be operational by spring in California, Jeep claimed that additional networks would be installed soon.
The recent development comes amidst the looming launch of Jeep Wrangler 4xe, a plug-in hybrid version of the renowned Jeep Wrangler. The Jeep Wrangler 4xe will be powered by a 2.0-liter engine, delivering around 630 Nm of torque and 375 hp of power.
Sources confirmed that the charging stations would either be connected to the main grid or use solar power to produce electricity to power the vehicles. The motive is to ensure that plug-in Jeep vehicles are not just confined to city limits.
In this context, Jeep's CEO Christian Meunier mentioned that the company intends to emerge as the most environmentally-friendly SUV brand. This could be achieved by offering vehicle owners a reliable charging network at renowned off-road trails across the United States.
The company claims that the Jeep 4xe Charging Network will offer Level 2 (240 volts) charging, with the vehicle itself boasting of a 17 kWh battery pack which can be powered to full within two hours for a range of 34 km (21 miles).
Jeep has always been known to provide advanced power and off-roading capabilities. The move could be beneficial for those who are looking to go beyond traditional paths and not be concerned about range-related issues during trips.
Source Credits –
https://auto.hindustantimes.com/auto/news/jeep-plans-to-create-charging-network-near-off-road-trails-41617075002607.html