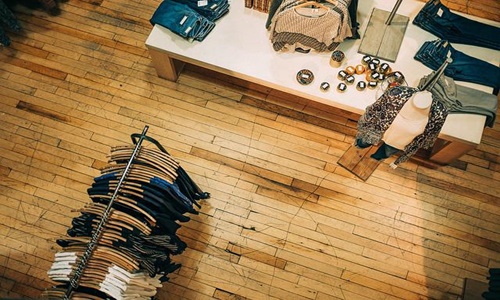 Luxury retailers in the United States are reportedly depending on the deep pockets of their high-end customers to weather the inflationary storm that has engulfed the retail landscape. Off late, the retail environment is feeling the effects of inflation, as prices for everything from toothpaste to televisions have risen significantly, causing most consumers to curtail their shopping sprees.
Because these retailers serve a less privileged segment of the industry, the implications of the decade-high inflation were more profound for them than it was for their opulent contemporaries.
Sources claimed that even retail powerhouses such as Target and Walmart have seen a massive drop in their quarterly profits in recent weeks due to exorbitant labor and freight cost increases, as well as consumers limiting their purchases to only necessary products.
However, this has not been the scenario for the market's luxury sellers, representing a high disparity in the net revenue cycle between higher and lower-income demographics.
When Nordstrom revealed its annual revenue and profit forecasts, Anne Bramman, Chief Financial Officer, stated that they haven't seen any inflationary pressure on their earnings, which can be attributed to their customer base's higher-income profiles. She added that the future is uncertain but for now, the company remains as insulated as it can be.
Similarly, other premium brands, such as Ralph Lauren and Canada Goose, have mentioned that their sales margins are slated to be higher than anticipated due to their loyal customers and their underlying confidence.
According to reports, the latest consumer price index increased by 8.3 percent, while gas prices are now 50 percent higher than they were last year.
It is worth noting that, while retailers are being forced to offer more discounts and promotions to attract customers, luxury outlets claim that they have enough legroom to raise prices without facing customer backlash.
Source credits –
https://money.usnews.com/investing/news/articles/2022-05-25/luxury-retailers-lean-on-affluent-customers-to-dodge-inflation-bullet