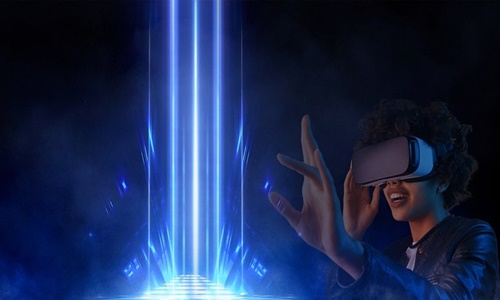 Facebook, now known as Meta, changed its name nearly a year ago to showcase its commitment to the metaverse future, which the social network giant continues to pursue by offering innovative features and virtual reality (VR) based gear.
However, analysts believe that the company has lost its popularity as it has been encountering several challenges to attain the goal of building an interactive world that, according to Meta, is going to be the next phase of online activity.
Imperative to note that the most significant announcement made at the Meta Connect event, the firm's annual event focused on VR, was the unveiling of the long-anticipated Meta Quest Pro VR headset designed for professionals in creative fields.
Apparently, the Quest Pro headset worth $1,500 is premeditated for engineers, architects, and designers, among others.
The launch of the new product with new capabilities designed to increase users' experience of genuinely being in the presence of others, builds upon Meta's commitment to creating a virtual environment.
Speaking on the latest development, Meta Reality Labs' vice president, Mark Rabkin hinted that the metaverse would progress in the coming future.
Mark mentioned that it would give a feeling of being far away, but there will be specific niches and pockets that will reduce the gaps.
The metaverse could help executives save time and money, whereas, for artists, it would provide virtual venues for comedy shows, concerts, and other entertainment.
Moreover, skyscrapers, bridges, footwear, and more could be designed in 3D using digital tools in the metaverse.
Rabkin further stated that the firm is building tools to incorporate within the metaverse, which will help drive the interactive environment.
Reportedly, Meta is also investing heavily in order to bridge the gaps that are delaying the future of the metaverse.
Source credit - https://uk.finance.yahoo.com/news/meta-working-speed-metaverse-success-022711209.html