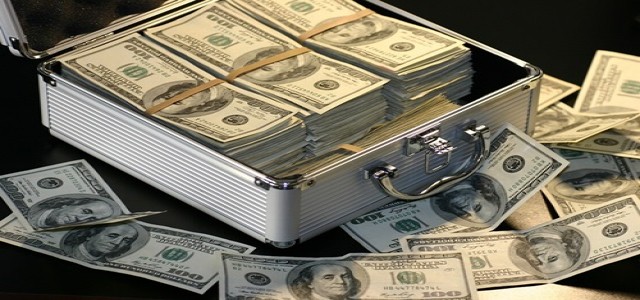 Growing need for modern transportation as well as sustainable urban mobility is resulting in the adoption of micromobility. Electric scooters are hoped to have a positive impact on the fight against air pollution, marking a novel move towards efficient usage of renewable energy. Larger firms are increasingly investing in electric transportation business lately and small-scale startups are gaining investment interests from larger corporations.
Bird, a micromobility startup based in Santa Monica renowned for its electric scooters, reportedly announced that it raised $275 million in a Series D investment round. This new investment has raised the total post money valuation of the micromobility firm to approximately $2.8 billion.
Launched in 2017, Bird became the quickest company ever to touch the billion-dollar valuation mark, snagging a status of "unicorn" in a little over a year. The firm has now raised a sum of approximately $700 million through funding, which includes the latest round led by Sequoia and Quebec pension fund CDPQ, previous investors of the company.
The latest investment round follows the company's $25 million acquisition of fellow electric bike and scooter operator, San Francisco based Scoot Networks. The acquisition allowed Bird to enter foray into San Francisco.
Despite the early craze for the scooters, investor sentiments towards these vehicles have cooled down now. Bird has faced strong competition from its rivals such as Lime, as well as other entrants like Uber and Lyft. In March, the company laid off approximately 5% of its workforce and continues to be pressured by whether these scooters could be a beneficial business at all.
It is a shift in sentiment that bigger technology firms are facing while they head into public markets. Customer technology IPOs like Uber, Lyft and Peloton, have all witnessed stock prices collapsing since their entry into the market. This happens because public market investors are reluctant to invest in the unprofitable business models of these firms.
Presently, Bird has continued to sway private market investors, such as Sequoia and CDPQ, however the micromobility firm would have to do more with the new $275 million than subsidizing a money-losing company.
Travis VanderZanden, founder and CEO of Bird acknowledged over the company's investment announcement that the current market landscape has changed. VanderZanden stated that the days are gone when top line growth was core, leading KPI for upcoming firms. New aim line for companies now is positive unit economics.
Source credit: https://www.forbes.com/sites/bizcarson/2019/10/03/bird-raises-275-million-series-d-funding/#19e2ed37318e