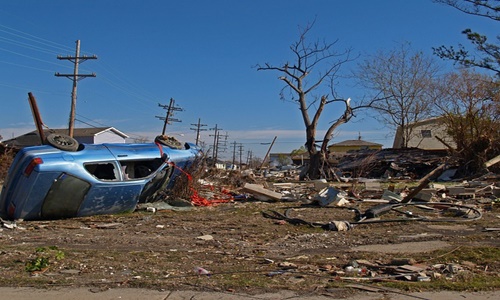 North Korea has reportedly proposed new guidelines on several approaches to deal with the country's natural disasters situation and emergency health crisis at an important parliamentary meeting, informed the state media on Friday.
According to the North's official Korean Central News Agency (KCNA), the plenary meeting organized in Pyongyang by the Standing Committee of the Supreme People's Assembly (SPA) on Thursday passed the law on emergency response.
The new law outlines measures on establishing a regular unified direction for quickly coping with emergency crisis including health and natural disasters. It also ensures safeguarding the accession of reserve resources, while offering labor force and materials to the emergency anti-epidemic and disaster control field.
In recent times, North Korea has witnessed heavy rainfall posing consequential impacts on its agricultural harvest as it is already at risk due to flood-causing poor irrigation and deforestation management.
Pyongyang has however amplified its efforts to avert the outspread of infections since the emergence of the COVID-19 pandemic on a global scale.
Apparently, the North registered its first coronavirus case in May and soon declared victory against the crisis in August.
The SPA conference passed another law that sets up a strict system and order on procurement for fulfilling the demands for procured goods in the sector of the national economy and enhancing the living standards of people, said KCNA.
Though, the KCNA provided limited details on the procured goods, observers could be referring to grains as North Korean leader Kim Jong-un called to amplify the state procurement levels in agriculture at a party congress meeting last year.
In the meeting, the North state also adopted laws on the protection of new strains of plants and on breeding livestock management.
For the record, the SPA is the highest power organ under the North's constitution, although it imitates decisions made by the ruling party.
Source Credits: https://in.investing.com/news/nkorea-draws-up-guidelines-for-emergency-health-crisis-natural-disasters-3369225