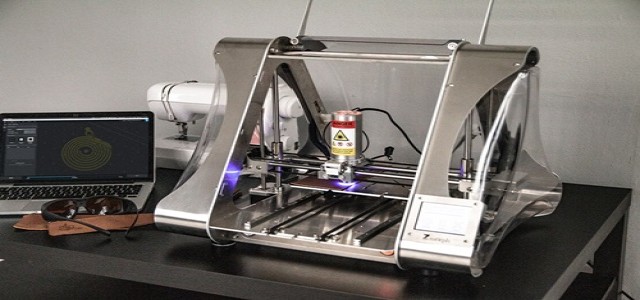 · DragonFly LMD is an extension of DragonFly Pro
· The system enables printing of electronic parts which includes capacitors, coils and sensors, etc.
Israel-based Nano Dimensions Ltd., a leading additive electronics provider has reportedly announced the sale of DragonFly Lights-Out Digital Manufacturing (LDM) system to the City University of Hong Kong (CityU) with an aim to use the technology to allow faster prototyping of next-gen 3D integrated robotics and sensing structures coupled with reducing the cost of research and development.
DragonFly LDM system will allow the researchers at CityU to prototype and produce non-planar circuitry and multi-layer PCBs, with compound geometric properties and compact structures due to the system's capability to simultaneously 3D print polymer and metal with high precision. The technology will further allow the research lab to eliminate traditional fabrication methods including lithography and etching, reducing the development cost for sensing and electronic devices and accelerating prototyping.
Further technological innovations may lead to the development of four-dimensional actuators, which are new elements of robotic actuators with programmable structures that continuously self-morph when responding to external stimulants.
Dr. Chan Ho-Yin, Research Assistant professor at CityU was reportedly quoted stating that the LDM system will facilitate the researchers at City University of Hong Kong with an advantage to carry out advanced research in innovating technologically advanced sensors and robotics systems.
In the next two years, the research teams aim at implementing 3D print electronics mechanism into various advanced projects, such as in the development of removable motion sensors for lab animals and combined antennas for cyber robots, Dr. Chan further added.
3D printing or additive manufacturing has been gaining considerable momentum in the Asia Pacific region, with countries like China and India witnessing many technology partnerships to bolster the regional industry.
For the record, the DragonFly LDM printing technology developed by Nano Dimensions Ltd. is the industry's sole comprehensive manufacturing platform for 3D platform of electronic circuitry. The technology was launched in July 2019 and is designed to boost Industry 4.0 and facilitate manufacturing for Internet of Things devices.
According to Amit Dror, CEO of Nano Dimensions, the increasing interest for the systems from research labs and universities aiming at increasing the adoption of manufacturing of electronics, time-saving and enhanced innovations.
Source Credits: https://www.nano-di.com/investor-news/nano-dimension-sells-dragonfly-ldm-additive-manufacturing-system-to-cas-cityu-joint-lab-on-robotics