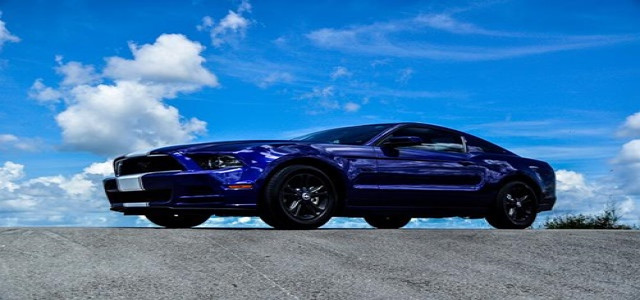 The NYPD has also ordered over 200 Tesla Model 3 vehicles to add to its EV fleet.
The city plans to install 10 high-speed EV chargers in LaGuardia that would charge the vehicle in less than 30 mins.
In a move to create a more environmentally friendly fleet, the New York Police Department (NYPD) has now added the Ford Mustang Mach-E GT which will be its first new top model. Ford's performance electric vehicle has 480 horsepower and 634 lb-ft of torque and is powered by dual permanent magnet synchronous motors.
Even with all the extra weight on a police vehicle, the Mustang Mach-E will offer a range of around 270 miles with a 100% charge. While the exact bulletproof features are still being kept under wraps, the NYPD's Mustang Mach-E GT will include bulletproof doors and a windshield attached to both front doors, as well as the standard lights sirens, and decals.
The 2022 Mustang Mach-E GT is the latest addition to NYPD's green mission fleet service with a fully electric SUV drive. It draws power from a 91Kwh Lithium-ion battery and is available with customization control according to NYPD's requirements.
The Mustang Mach-E GT is not only the performance electric vehicle to join the NYPD. The department has also ordered over 200 Tesla Model 3 cars. The New York City Department announced that 184 Ford Mustang Mach-E vehicles and 250 Tesla Model 3s will be ordered for regular usage by the city's law enforcement and emergency response teams.
Speaking of charging infrastructure, Kathy Hochul, the Governor of New York was quoted saying that the city plans to install 10 fast chargers at LaGuardia Airport which will charge the EVs in less than 30 minutes, echoing New York Power Authority's EVolve NY fast-charging grid network which is expected to have 100 high-speed charging ports around the state.
Source Credits –
https://auto.hindustantimes.com/auto/cars/ford-mustang-mach-e-gt-joins-nypd-fleet-as-new-york-police-go-green-41650079704291.html