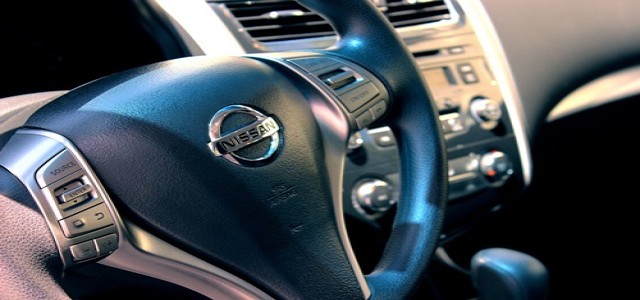 Nissan Motor Co., a Japanese multinational automaker, is reportedly planning to launch its 'must-succeed' car model while revealing its green-car strategy at the Shanghai auto show in China.
The new car model is a redesigned version of Nissan's highly popular X-Trail SUV and will be available for sale in China later this year, sources claimed. It is designed to run on a fuel-sipping three-cylinder turbo engine powered by petrol.
However, analysts say that the model may have a hard time performing well in terms of sales, based on China's reception of similar technology in the past.
Chief Executive Officer of Nissan, Ashwani Gupta is expected to showcase the company's green car strategy at a virtual conference in Shanghai. The two-pronged approach will reportedly focus on enhanced fuel efficiency using petrol-electric hybrid technology and introduce more battery-powered electric cars to promote the use of green energy.
Earlier in January, Nissan had announced that all its new models in major markets, including China, will be electrified by 2030, and committed to carbon neutrality by the year 2050.
The decision comes as China increases the regulatory pressure on carmakers to slash carbon emissions. China is the key pillar for Nissan's turnaround strategy, which focuses on producing profitable cars for select regional markets, rather than pursuing haphazard policies aimed at global growth.
Nissan's performance graph has been in a gradual decline in the recent past. It had planned to slash production as well as model line-up by a fifth of its capacity and to cut fixed costs by over USD 2.8 billion. Nissan has projected its operating profit margins to be an achievable 5% and aims to capture a sustainable global market share of 6% by the end of 2023.
Nissan is also planning to introduce a hybrid e-Power model of the Sylphy compact car during this year and an e-Power X-Trail by 2022.
Source Credit –
https://www.reuters.com/world/china/nissan-focus-fuel-sipping-technology-electrification-china-2021-04-18/