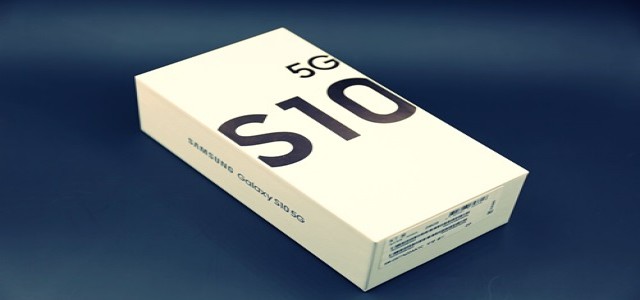 Samsung Electronics Co Ltd. once was the prime player in the premium mobile segment but after the advent of Xiaomi and Huawei, its dominance has lately seen a downward trend. However, Samsung's Galaxy series is still maintaining its presence in the market.
Recently, the company two-flagship device, namely the Galaxy S10 and Note10, made into headlines as they ran into a software issue that impacted its fingerprint recognition features. Samsung has reportedly acknowledged the issue and has now introduced an update to solve the glitch with fingerprint recognition features on both the devices.
As per reports, the company has issued an apology through its customer support app Samsung Members and has instructed users to update their phone with the latest software version for fixing the issue with biometric authentication.
According to a S10 user, the bug enabled the phone to be unlocked without the biometric authentication. On which, the company said that the cause of the issue could be due to other finger patterns appearing on the silicon cased screen protectors which are also being recognized with the user's fingerprints.
However, Samsung has assured its users that it considers their product's security a crucial issue and would see to it that it strengthens the security of its phones by improving and updating the biometric authentication feature.
Apparently, several videos on various tech forums have taunted Samsung's biometric feature by showing how to unlock these Galaxy devices just by using a small doll or a persimmon through silicon protectors.
Accordingly, the Bank of China has now temporarily restricted fingerprint payments from specific Samsung devices. Also, Alipay has suspended its fingerprint payment verification feature on some of the Galaxy mobiles.
In more recent news, Samsung is planning to introduce a brand new Exynos processor. Sources cite that the mobile manufacturer has not yet revealed any specifications but was expected to make an announcement at the Samsung Tech Day 2019.
Source Credit: https://www.businesstoday.in/technology/news/samsung-updates-software-to-fix-fingerprint-recognition-problem-of-galaxy-s10-note-10/story/386341.html