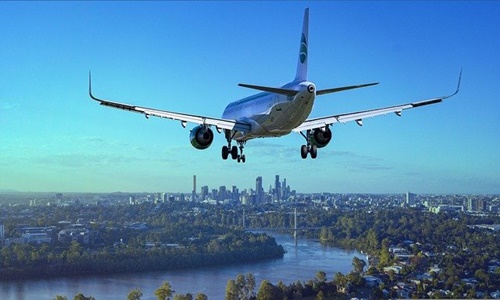 Saudi's Seera Group, a reimagined Al Tayyar Travel Group, has reportedly collaborated with the Saudi Air Connectivity Program, an initiative the government took to enhance and develop tourism air connectivity in the kingdom.
Apparently, Seera will be collaborating with the partner airlines of the Air Connectivity Program to bolster the air capacities from Dubai to Riyadh and Jeddah, from Doha to AlUla, and from Kuwait to Jeddah and Riyadh, through the peak winter periods.
The flights are expected to run on weekends, from November 2022 to March 2023, to deliver extra capacity to the short-term weekend visitors.
According to sources, Seera will be sourcing and operating the flights with the airlines, as part of this collaboration.
Almosafer, Seera's travel unit, will support the flights' marketing and sales on its platforms.
It will also create a white-label platform to facilitate the sales further and will be carrying out B2B sales to other agents.
As per Majed Alnefaie, the CEO of Seera Group, the kingdom's tourism sector is booming, and the country is witnessing an incredibly strong demand for travel to and from the kingdom this year.
Majed noted that these additional routes would assist in sufficing the rising demand, empowering more people to explore the unique offerings of the kingdom.
Majed further went on to say that the firm is looking forward to strengthening this collaboration and unlocking opportunities in the region, thereby supporting Saudi Arabia's transformational journey.
For the uninitiated, the Air Connectivity Program, which was established in 2021, is an initiative undertaken by the Saudi National Tourism Strategy. It aims to reinforce the kingdom's air connectivity to support the development of the tourism sector.
It has also been revealed that the Public Investment Fund inked a deal last month to obtain a 30% stake in Almosafer Travel & Tourism, a unit of Seera Group Holding.
Source credit - https://gulfbusiness.com/saudis-seera-group-partners-with-air-connectivity-program-to-operate-inbound-charter-flights-from-gcc/