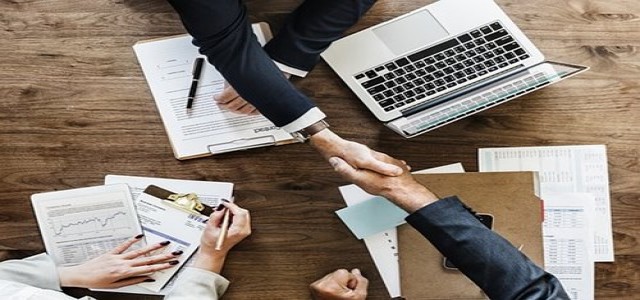 The global aviation sector is projected witness exponential growth as global spending on repair, maintenance and overhaul services are expected to rise significantly over the next decade due to an increasing number of people choosing air travel. Thus, the aviation maintenance segment is witnessing various collaborations and acquisitions lately.
One instance of this was observed recently when SGI Aviation Services, a renowned aviation consulting and advisory services firm, reportedly announced that it inked a new cooperation agreement with Regional Jet Center (RJC), aircraft maintenance company based in Netherlands.
Under the cooperation agreement, the companies would perform on-wing maintenance events, engine lease return checks and storage.
The merging of engine redelivery services provided by RJC would strengthen SGI Aviation Services' global position in helping projects and customers with a wider range of company offered industry leading services.
SGI's engine team has got extensive global experience for performing redelivery checks of engine, while RJC provides full capabilities to service engines during fixing-on-wing issues or end-of-lease checks.
The companies together would offer engine lessors a one-stop-shop, offering documentation review which would be conducted by SGI Aviation, and the storage and maintenance conducted by RJC. Customers would also enjoy the benefits offered by SGI's multi-year experience in the management of redelivery checks for foremost engine lessors as well as RJC's high quality in maintenance provisioning.
While talking about the cooperation agreement, Paolo Lironi, CEO of SGI Group stated that the agreement is a very important milestone for SGI's strategy of offering a greater number of services to its customers.
Lironi added that SGI Aviation would be able to provide a one-stop-shop to its existing engine lessor consumers, which is highly needed in the global engine leasing industry. Additionally, the company's customers can also benefit from the CAMO services offered by SGI Aviation.
For the record, RJC is a FAA- and EASA- approved Aircraft Repair, Maintenance and Overhaul firm, offering the highest standards of efficacy and safety. Over the timespan of two decades, RJC's staff has gained remarkable expertise and capabilities while working for European commercial airlines.
RJC staff has extensive planning, engineering as well as operations know-how. Financial details pertaining to the cooperation agreement have not been unveiled yet.
Source credit: https://finance.yahoo.com/news/sgi-aviation-further-expands-capabilities-232100084.html