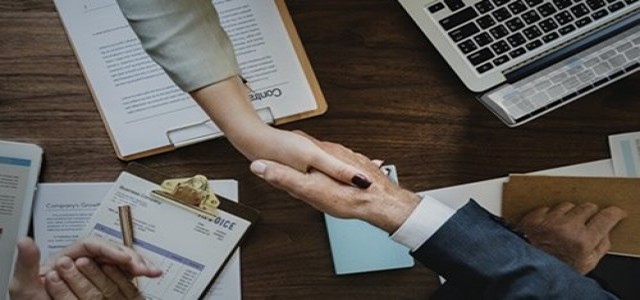 Japan-based SoftBank Group Corp. recently announced a strategic alliance and an equity share swap deal with Deutsche Telekom AG (DT).
As part of the partnership, SoftBank's more than 300 portfolio firms receive access to about 240 million DT consumers across the US and Europe, allowing them to scale rapidly while keeping costs low. Meanwhile, DT will benefit from churn reduction, ARPU (average revenue per user) growth, and JV (joint venture) involvement.
DT plans to exercise a portion of its call options granted by SoftBank under their June 2020 agreement. DT will receive roughly 45 million T-Mobile US (TMUS) shares from the Japan-based firm in exchange for 225 million new DT shares from its authorized capital.
Following this, DT will exercise call options to purchase another approximately 20 million TMUS shares from its partner firm by reinvesting USD 2.4 billion of anticipated disposal revenues from the announced sale of T-Mobile's Netherlands business.
After the equity share swap and the reinvestment of returns, SoftBank will hold 4.5% shares of DT and retain a 3.3% equity position in TMUS, which could climb to 6.9% through True-Up Shares if the TMUS stock price meets specified milestones.
Marcelo Claure, Corporate Officer, Executive VP & COO of SoftBank Group Corp., stated that this is a milestone transaction and is a win-win situation for both companies. SoftBank will become DT's second-largest private shareholder after the deal, which diversifies their telecoms exposure while keeping considerable exposure to high-growth TMUS, he added.
Timotheus Höttges, CEO of Deutsche Telekom AG, expressed they are excited to welcome SoftBank as a strategic partner and significant investor for Deutsche Telekom, and cannot wait to get started on the value creation potential that this alliance will bring to both the firms.
The deal has been approved by DT's Supervisory Board and SoftBank's Board of Directors and is expected to close and become effective once it is incorporated in DT's commercial register.
Source Credit –
https://www.businesswire.com/news/home/20210906005324/en/SoftBank-Enters-into-Long-Term-Strategic-Partnership-and-Equity-Share-Swap-Agreement-with-Deutsche-Telekom