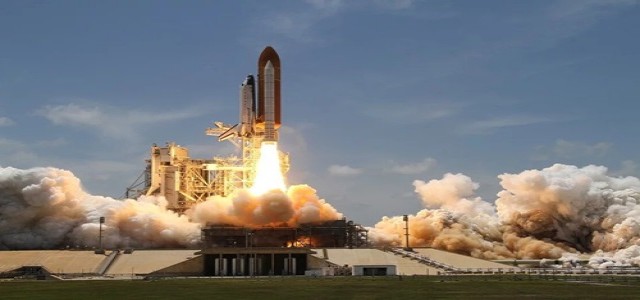 SpaceX, an American aerospace and space transportation services provider, has reportedly halted its 1st U.S. astronaut launch into orbit from Florida in 9 years. This landmark moment for the company and NASA has recently been hindered by the stormy weather, forcing the launch directors to postpone the flight.
The countdown for launching the Space X Falcon 9 rocket was halted just 16 minutes & 54 seconds before it had been due for the 19-hour ride, with Doug Hurley & Bob Behnken on board to the ISS (International Space Station). The company is planning to make a 2nd attempt on 30th May, to launch these U.S. astronauts aboard the newly designed Crew Dragon capsule.
Visiting dignitaries present at the site included U.S. President Donald Trump, VP Mike Pence, & the company's CEO Elon Musk. The electrically charged atmosphere prompted the company and NASA to temporarily cancel the launch.
According to Jim Bridenstine, NASA's chief, there was no lightning storm, however, the launch could potentially have triggered one. He added that he considered it as an important milestone for the company as it offered room for gaining new ideas.
Mike Taylor, launch director, cited that there were many unspecified weather violations, including intermittent showers & tornado warnings, which resulted in the halt of the mission. The two astronauts were strapped into the seats for over 2 hours before the mission was called off. They were about to be launch from the same launch pad as that of the final space shuttle flight of NASA in 2011.
SpaceX or Space Exploration Technologies has never launched humans into orbit in the past. The recent mission would mark the 1st launch by a private entity carrying Americans on the commercially developed space vehicles. The astronauts are employees of NASA who are under contract to fly with SpaceX, based in Hawthorne, California to assist the short-handed crews in the space station.
Trump left the launch site in Cape Canaveral soon after the process was halted and stated that he would return on Saturday.
Source credit:
https://business.financialpost.com/pmn/business-pmn/weather-postpones-spacexs-first-astronaut-launch-from-florida-2