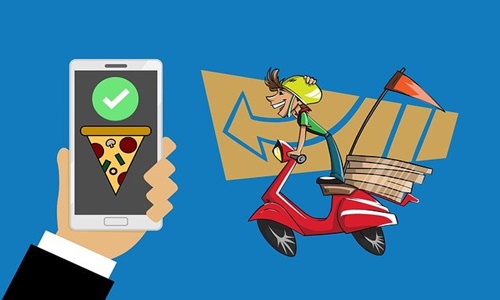 Online food delivery behemoth Swiggy has reportedly established a moonlighting policy that enables its staff to work on external projects, although subject to internal clearance. According to the company, the staff will be allowed to work on projects after hours or on the weekends as long as it doesn't interfere with the company's operations or negatively affect their productivity.
Swiggy claims that it has always made an effort to comprehend the various goals of its staff members and to create its organizational policies to meet those in need. The objective of the moonlighting policy is to support individuals in following their passions without being constrained by their full-time employment with the business, said Girish Menon, Head of Human Resources at Swiggy.
The back story of moonlighting policy starts when people began new hobbies or side hustles to supplement their income during the nationwide lockdowns during the Coronavirus pandemic. According to Swiggy, such initiatives aid in both professional and personal development.
All full-time workers of Swiggy's parent Bundl Technologies will also get access to the policy as well as those of its subsidiaries, affiliates, associates, and group companies.
The Bengaluru-based unicorn has employed over 5,000 people and collaborates with over 200,000 restaurants and retail outlets across India. Following in the footsteps of social commerce startup Meesho and while receiving multiple feedbacks from internal employees, the company has also declared a permanent work from anywhere policy for its staff.
Menon also quoted that they trust their employees which can be seen in the amount of flexibility the company offers. The company believes that in the past two years their best project till now the Instamart launch and expansion has happened almost remotely.
Additionally, the food delivery platform announced that they had accomplished the first step of launching a two-year ESOP liquidity program, where employees who qualified might have received up to USD 23 million against their ESOPs.
Source Credits –
https://www.business-standard.com/article/companies/swiggy-announces-moonlighting-policy-that-allows-employees-side-gigs-122080301608_1.html