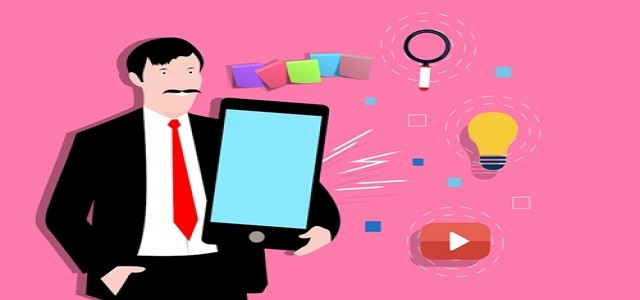 Communication solution provider for cloud meetings Tencent Ethereal Audio Lab (TEA-Lab) together with Austria-quartered implantable hearing solutions leader MED-EL recently announced the launched a first-of-its-kind hearing aid app that incorporates hearing testing, remote rehabilitation services, and artificial intelligence (AI)-assisted hearing.
The application was revealed in a conference that was held to put forward the views of TEA-Lab, MED-EL, and other partners on how technology assists in creating a living environment without barriers as a step to encourage the implementation of the Ethereal Audio Program (EA Program) on the International Day for the Deaf, September 26.
The event was a combined effort of several organizations and partners, including Tencent Foundation, Beijing i-db Public Foundation, the China Association of Persons with Hearing Disabilities (CAPHD), and Zhejiang Nurotron Biotechnology Co., Ltd.
The hearing aid app is offers enhanced hearing along with remote rehabilitation services to people with hearing loss, enabling them to efficiently monitor their hearing ability using the app's hearing test feature from the comfort of their homes.
Moreover, with the AI-assisted feature, hearing-impaired persons can distinctly hear even in noisy environments and the app has further made it easier to avail and attend counseling sessions and get rehabilitation guidance from experts remotely.
Ding Guoyu, MED-EL's CEO for China, expressed that MED-EL is committed to continuously supporting the disabled demographics to restore hearing by empowering them with high-quality hearing solutions and services so that they can enjoy life those with normal hearing.
Dowson Tang, Senior Executive Vice President of Tencent, stated that AI is anticipated to see various applications across different sectors to build a barrier-free society while the value provided by technologies can be maximized to serve people.
With the new app, MED-EL has reaffirmed its position as a leading pioneer in hearing tech while Tencent has shown great commitment to its mission and vision of making use of technology for good with a focus to bring value to users.
Source credits –
https://www.prnewswire.com/news-releases/tencent-ethereal-audio-lab-partners-with-med-el-to-launch-the-worlds-first-multifunction-hearing-aid-app-301385273.html