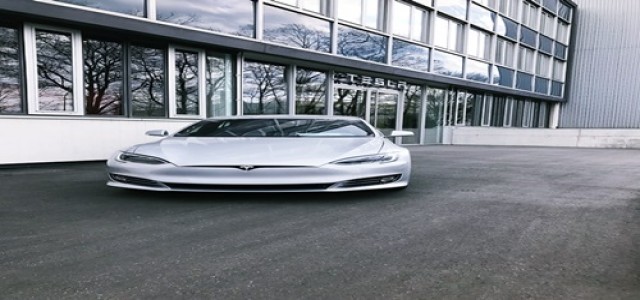 Tesla, the electric vehicle giant, recently announced that the retail price for its Model 3 electric vehicle will be decreased from $47,600 in Canada to $44,999. Seemingly, the auto maker is trying to qualify for a $5,000 rebate that the government announced for green vehicles.
Tesla will now be selling a 150 kilometers range Model 3 vehicle for $44,999 in Canada. The range of this vehicle is much shorter than the 386-kilometer range listed for the standard base model.
Tesla' creative approach to pricing and qualifying for the government rebate stretched further as the federal program specified that though electric vehicles with base price of less than $45,000 qualify for the rebate, vehicles that have add-ons of up to $10,000 will also qualify for the same. Thus the standard Tesla Model 3 which is priced at $53,700 will also qualify for the discount.
The pricing scheme has apparently been endorsed by the federal government as the name of Tesla Model 3 has been included in the official list of qualified vehicles.
According to analysts, Tesla is trying to discourage consumers from buying the ultra-short-range version of the Model 3. Since Tesla requires a base model that is priced under the $45k mark so that higher priced variants of the vehicle also come under the bracket of the rebate, the 150 km range, which is too short, is being viewed by experts as a deterrence that Tesla is putting in the way of customers looking to purchase a Model 3.
According to sources close to the matter, other factors, like the unavailability of the 150 km range online, underline the fact that Tesla does not actually want to sell the base model. The base model has to be ordered in a Tesla store or over the phone. It is yet another means of prompting customers to opt for the 386 km range Standard Range Plus model.
For the record, both the 150 km version and the 386 km version use the same battery pack but a software lock limits the range in the lower priced version.
Source Credit: https://business.financialpost.com/transportation/autos/tesla-gets-creative-with-model-3-pricing-to-qualify-for-federal-electric-vehicle-rebates