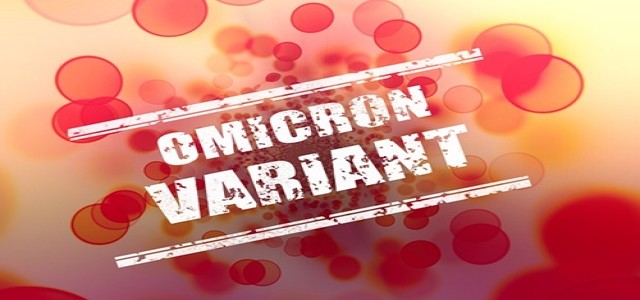 The emergence of the Omicron variant of coronavirus, which has forced some countries to once again seal off their borders, is being seen as a catalyst to prolonging the pandemic. The accurate detection of the variant is a major concern, however, Thermo Fisher Scientific Inc. recently announced that its COVID-19 diagnostic tests can precisely do so.
Last week, World Health Organization (WHO) categorized Omicron variant as a SARS-CoV-2 'variant of concern', alerting that it could spread even faster than the other strains.
Thermo Fisher stated that its TaqPath COVID-19 tests can provide accurate findings even if one of the gene targets is mutated.
Chief operating officer of Thermo Fisher, Mark Stevenson, asserted that the tests can be utilized to not only detect COVID-19 but also the Omicron variant.
Mr. Stevenson added that TaqPath is the only COVID-19 diagnostic test that is both FDA-approved and can determine whether the infection is caused by the new variant and not by any other variant with similar traits, such as the Alpha variant, for which the test samples must still be sent to the lab for sequencing.
He also revealed that Thermo Fisher is preparing to expand the production of its test kits to fulfill the demand from countries in Africa and more as they continue to track the spread of the new variant.
It is to be noted that other COVID-19 tests, such as from Abbott Laboratories and Roche Holding AG, can also be used to diagnose positive instances of the COVID-19 disease caused by Omicron variant. Although, only Thermo Fisher has proven that its test can identify the new variant.
Omicron, which was first discovered in Southern Africa, has now spread to Australia, Belgium, Botswana, United Kingdom, Denmark, Germany, Hong Kong, Israel, Italy, Netherlands, France, South Africa, Canada, and United States.
Meanwhile, WHO is teaming up with experts to determine the possible impact of Omicron variant on the existing COVID-19 countermeasures, such as vaccinations.
Source: https://news.yahoo.com/thermo-fisher-says-covid-19-061039915.html