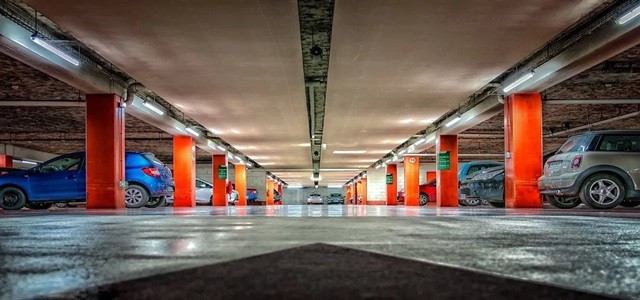 TÜV Rheinland Hong Kong, a global leader in independent inspection services, has reportedly rolled out an automatic parking system service, covering all facets of the construction, design as well as operation stages. It offers one-stop solutions for numerous types of parking systems and parking equipment in conformity with relevant standards of the EU, Australia, and China.
The Hong Kong Transport Department, at the beginning of the year, reportedly announced plans to introduce two APS (automatic parking systems) in Sham Shui Po and Tsuen Wan. An automated parking system is furnished with mechanical devices like a revolving platform and an express elevator for transportation of vehicles and an apparatus that automatically locates and retrieves parked vehicles.
Hong Kong has a shortage of parking space, at a time where there is a trend of rising urbanization, increasing vehicles population, growing demand for green & sustainable parking solutions, scarcity of land for parking, as well as introduction of smart city initiatives from the government.
A completely automated parking system could park and recover a car from a parking garage automatically. The high demand for convenience and comfort from consumers as well as the rising adoption of fully automated parking systems by construction companies are driving the whole market. A completely automated parking system increases safety, capacity, convenience, reduces emissions, and heightens efficiency.
TÜV Rheinland is a notified body under the European Union Machinery Directive. As per Australia standard AS 5124, EU standard EN 14010, and Chinese standard GB 17907, the company has a practical experience in the field of parking equipment testing and certification for full-automatic/semi-automatic/manual parking equipment/systems. It also offers design review, consulting, training, and analysis of mechanical and structural, control and electrical, and pneumatic and hydraulic systems in the planning stage.
An automatic parking system increase the capacity of a parking lot, reduces GHG emission, enhances safety and convenience, and enhances parking efficiency. TÜV Rheinland's capabilities and experience offer safety guarantees for automatic parking systems, operating and maintenance personnel, as well as certifying the safety of life and property which also includes vehicles and drivers.
Source credit: https://www.businesswire.com/news/home/20200223005037/en/T%C3%9CV-Rheinland-Automatic-Parking-System-Services-Improves