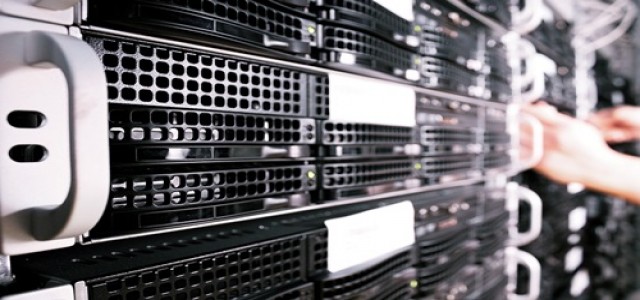 Powered by 2nd Gen Intel Xeon Scalable Processors, TYAN's server platforms will deliver leading performance competencies.
U.S. based server platform design manufacturer, Tyan Computer Corp. (TYAN) is reportedly unveiling a wide range of high-performance computing (HPC), cloud computing and storage server platforms, specifically optimized for HPC, datacenter and enterprise markets, at Computex 2019 in Taipei, Taiwan.
According to a statement, Danny Hsu, VP at MiTAC Computing Technology Corp.'s TYAN Business Unit, said that the growing demand for AI is transforming data centers and is leading to massive amounts of data being dragged into big data platforms at a large scale.
He claims that the company's leading portfolio of HPC, cloud and storage server platforms are based on the 2nd gen Intel Xeon Scalable processors and are designed to help enterprises and data center service providers to capture, process, and analyze big data faster and at a more powerful rate than before.
For the record, TYAN's HPC & storage server platforms are based on the 2nd gen Intel Xeon Scalable processors which will accompany new developments of Intel® Optane™ DC persistent memory and Intel® Deep Learning Boost technology that enables quicker machine learning application execution and enhanced workload processing & service delivery.
As per reports, the latest Thunder HX FT83-B7119 is an AI (Artificial Intelligence)-optimized platform that is ideal for AI inference and training applications. Whereas, the Thunder SX FA100-B7118 is the firm's leading storage server that supports dual-socket 2nd generation Intel Xeon Scalable processors.
For the high-performance storage segment, the company's Thunder SX GT62H-B7106 is a 1U server platform that supports hot-swap all-flash drives. Meanwhile, the new Thunder SX GT90-B7113 supports dual 2nd gen Intel Xeon Scalable processors as well.
Furthermore, TYAN Thunder SX TE73-B5546 and Thunder SX TE70-B5546 platforms, being powered by the Intel Xeon D-2100 processors, are optimized to offer enhanced features like high-density, high-availability and low-power. While the Thunder CX GT24E-B5556 is an Intel Xeon E-2100 processor-depended 1U single-socket edge cloud server which is optimized for cost-effective gaming on the cloud.
Reports cite that TYAN, by taking advantage of Intel Xeon E-2100 processors, offers increased security, reliability, performance, and affordability for its entry server lineup.
Source Credit: https://www.globalbankingandfinance.com/tyan-showcases-hpc-storage-and-cloud-server-platforms-featuring-2nd-gen-intel-xeon-scalable-processors-at-computex-2019/
https://www.businesswire.com/news/home/20190526005002/en/TYAN-Showcases-HPC-Storage-Cloud-Server-Platforms