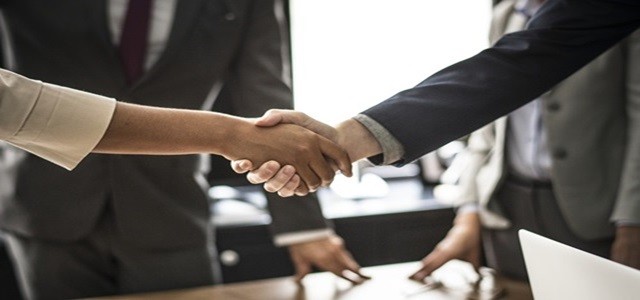 Tyler Technologies Inc., a major Texas-based public sector software firm, has reportedly announced that it has inked a new strategic collaboration deal with Amazon Web Services (AWS), an on-demand cloud computing subsidiary of Amazon.com, Inc., for cloud hosting services.
The collaboration agreement would be bringing Tyler, USA's biggest software firm that is focused exclusively towards the public sector, together with AWS, one of the world's deepest and broadest platform.
The deal further consolidates the existing relationship between AWS and Tyler, primarily by leveraging AWS cloud to lay down the foundation for the future of the cloud-based services and capabilities for the public sector.
The deal would allow public sector Tyler clients to facilitate better experiences for citizens and enable the government to utilize data as an asset in the management, design as well as delivery of programs, all while the company continues to evolve and upgrade its applications in response to the public sector and government needs.
The President and Chief Executive Officer of Tyler, Lynn Moore stated that the company has witnessed a clear trend with local, state as well as federal government agencies towards the cloud, looking for benefits that are obtained by managing their respective applications inside a hosted environment.
Moore added that working alongside AWS would allow Tyler to direct its focus towards what it does best; implementing and developing efficient, effective applications for public sector, while also allowing AWS to deliver the capabilities and expertise of the most widely adopted cloud platform in the world to the company's clients.
The Vice President of Worldwide Public Sector at Amazon Web Services, Teresa Carlson stated that the company's collaboration with Tyler further extends the relationship between the two organizations and encourages a greater level of engagement to deliver benefit to public sector customers. The company looks forward to working alongside Tyler to innovate and facilitate real customer impact.
Carlson further stated that Tyler and AWS are committed towards continuing to create the resilient, scalable, and secure solutions required by the public sector.
The collaboration deal allows Tyler to expand its solution delivery and development options while continuing to help clients, when it is required, on the premises or through a Tyler data center.

Source credit: https://www.marketwatch.com/press-release/tyler-technologies-announces-strategic-collaboration-agreement-with-amazon-web-services-2019-10-29