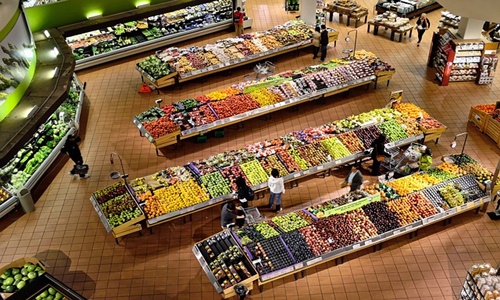 Waitrose, the most luxurious supermarket in the U.K., has reportedly announced that it has cut down prices of its own-brand basics as the customers are being crushed by the cost of living crisis.
The high-end grocer's Essential line will witness price reductions on about a third of its products, such as carrots, coffee, and butter.
The supermarket chain announced it would spend £100 million (US$120.4 million) for bringing the pricing of hundreds of products down. From Wednesday, costs will be reduced by an average of 14%, while nearly 25% of the savings will be 20% or higher.
Apparently, this comes shortly after it was reported that if consumers do not cut prices, they could face an additional £788 (US$ 948.99) on their yearly shopping bills, with supermarket price inflation reaching a staggering 16.7% in the four weeks through 22 January. This is the highest point since Kantar analysts began tracking the statistic in 2008.
James Bailey, executive director of Waitrose, stated that it is understandable that everyone now places a higher priority on getting value for their money. As a result, it is lowering the prices of hundreds of daily items ranging from carrots to butter to coffee and tea with many being reduced by 20% or more.
Despite the reductions in shelf prices, the store insisted that it was dedicated to upholding its obligations to suppliers and farmers.
According to Kantar, competition in the U.K. grocery market is as severe as it has ever been as retailers struggle to retain customers.
Grocery stores have been expanding their own-label product lines, with sales of these lines increasing steadily over the last nine months and by 9.3% in January. This is a significant improvement above branded alternatives, which saw an increase of just 1%.
Up until January 22, Waitrose owned a 4.7% market share in groceries.
Aldi, a discount retailer, held 9.2% of the market owing to sales that were 26.9% higher year over year than the next grocery chain. Sales at Lidl increased by 24.1%, increasing its market share to 7.1%.
Source credit: https://www.theguardian.com/business/2023/feb/15/waitrose-cut-prices-own-brand-essential-cost-of-living